PHOTOS
Celebs Who Voted For The First Time — Kanye West, Ryan Reynolds & More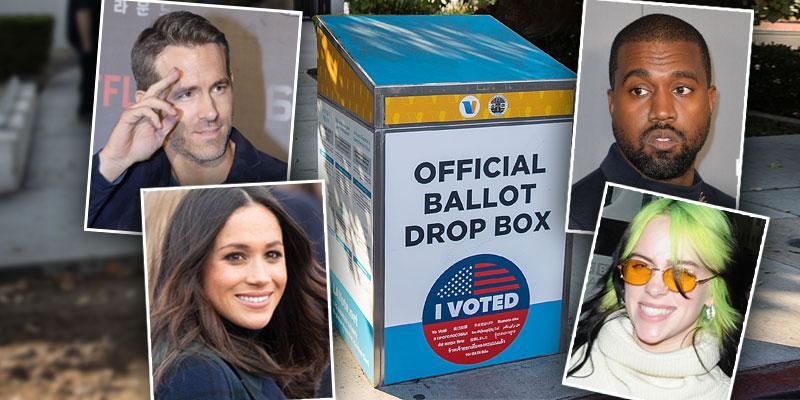 There's a first time for everything! The 2020 U.S. presidential election is gearing up to be one of the most critical elections in recent history — and celebrities are showing up to the polls, marking a milestone for some.
Ryan Reynolds, Selena Gomez, John Oliver, Kaia Gerber and Kelsea Ballerini are just a few of this year's voters who made their voices heard for the very first time in a presidential race.
Article continues below advertisement
Article continues below advertisement
Take a look at all of the celebrities who voted for the first time in the 2020 U.S. presidential election!
Article continues below advertisement
Meghan Markle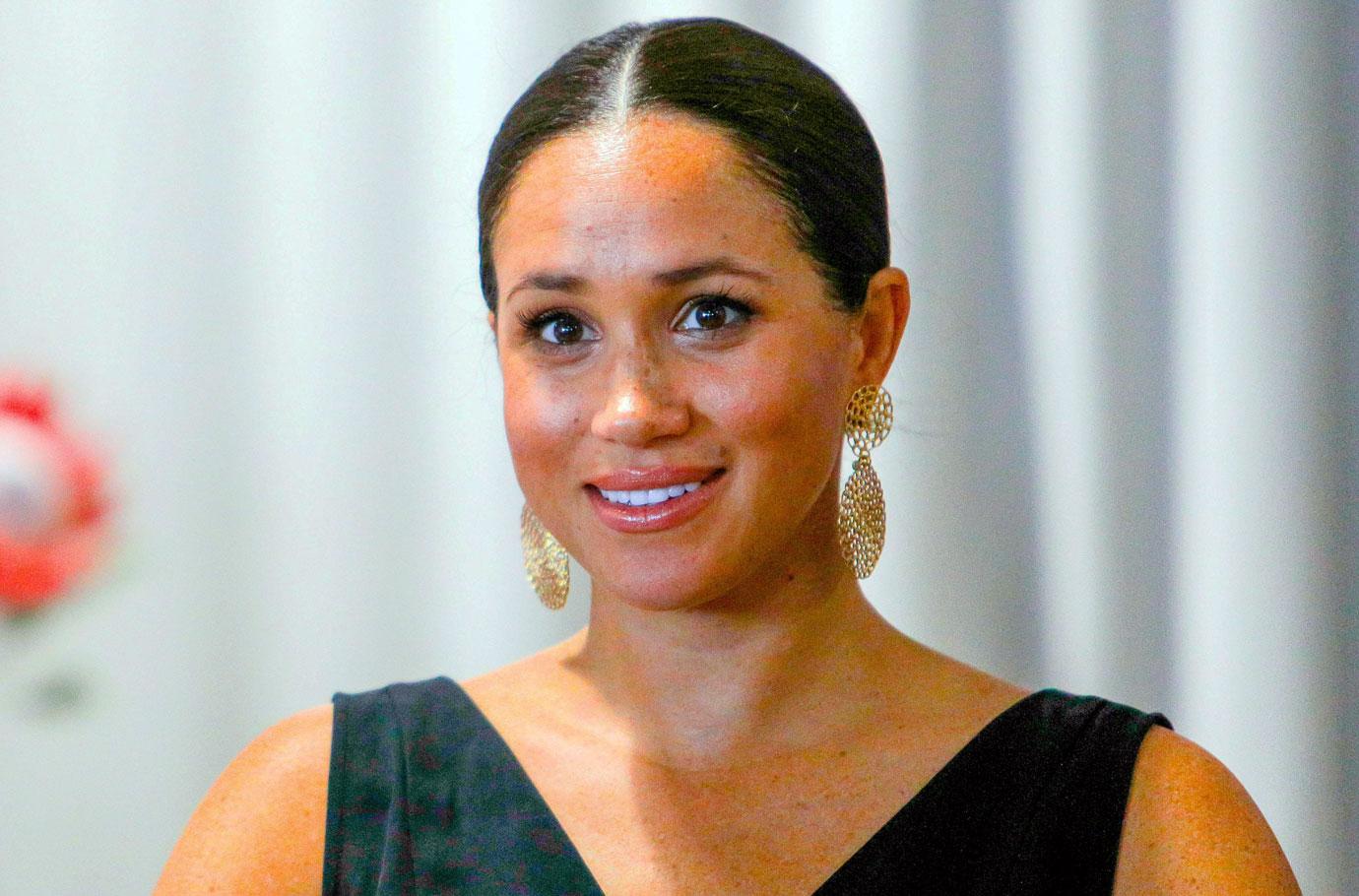 She may have voted in the past, but it still marked a major first! The Duchess of Sussex is the first modern royal member to vote in the U.S. presidential election. "Every four years, we're told, 'This is the most important election of our lifetime.' But this one is. When we vote, our values are put into action, and our voices are heard," she said at the Time100 event in September.
Prince Harry and the 'Suits' alum are "eagerly awaiting the outcome," of the election, a friend dished. While the Duke of Sussex — who already met with immigration lawyers to start his U.S. dual citizen paperwork — cannot vote in the U.S. election, he told Time100 viewers, "As we approach this November, it's vital that we reject hate speech, misinformation and online negativity.
"What we consume, what we are exposed to, and what we engage with online, has a real effect on all of us," the father of one added.
Article continues below advertisement
Ryan Reynolds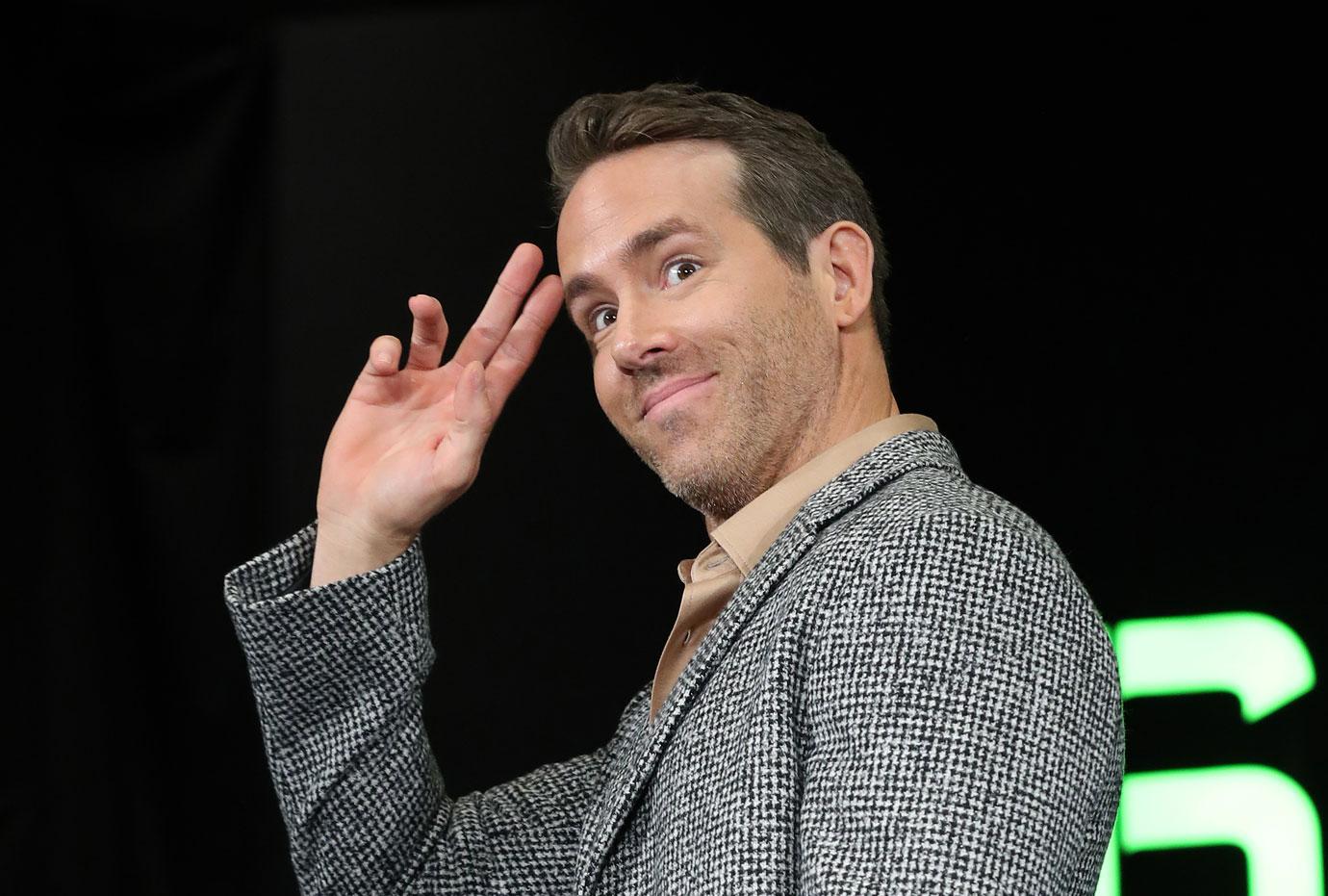 The Canadian native took to the polls for the first time since he was granted dual citizenship in 2018. Reynolds shared his experience while thanking wife Blake Lively for her support via Instagram.
"This is my first time voting in America," he captioned his October 22, post. "I'd like to thank my wife Blake for making my first time so gentle and loving. It was super scary at first, then exciting and now I'm a little tired. But proud. #VoteEarly."
The blonde beauty also took to Instagram to share her husband's milestone moment: "It was Ryan's first time. He was understandably scared. It all happened so fast. Like, REALLY fast. He wept. I pretended to weep. Then he called all his friends."
Article continues below advertisement
Selena Gomez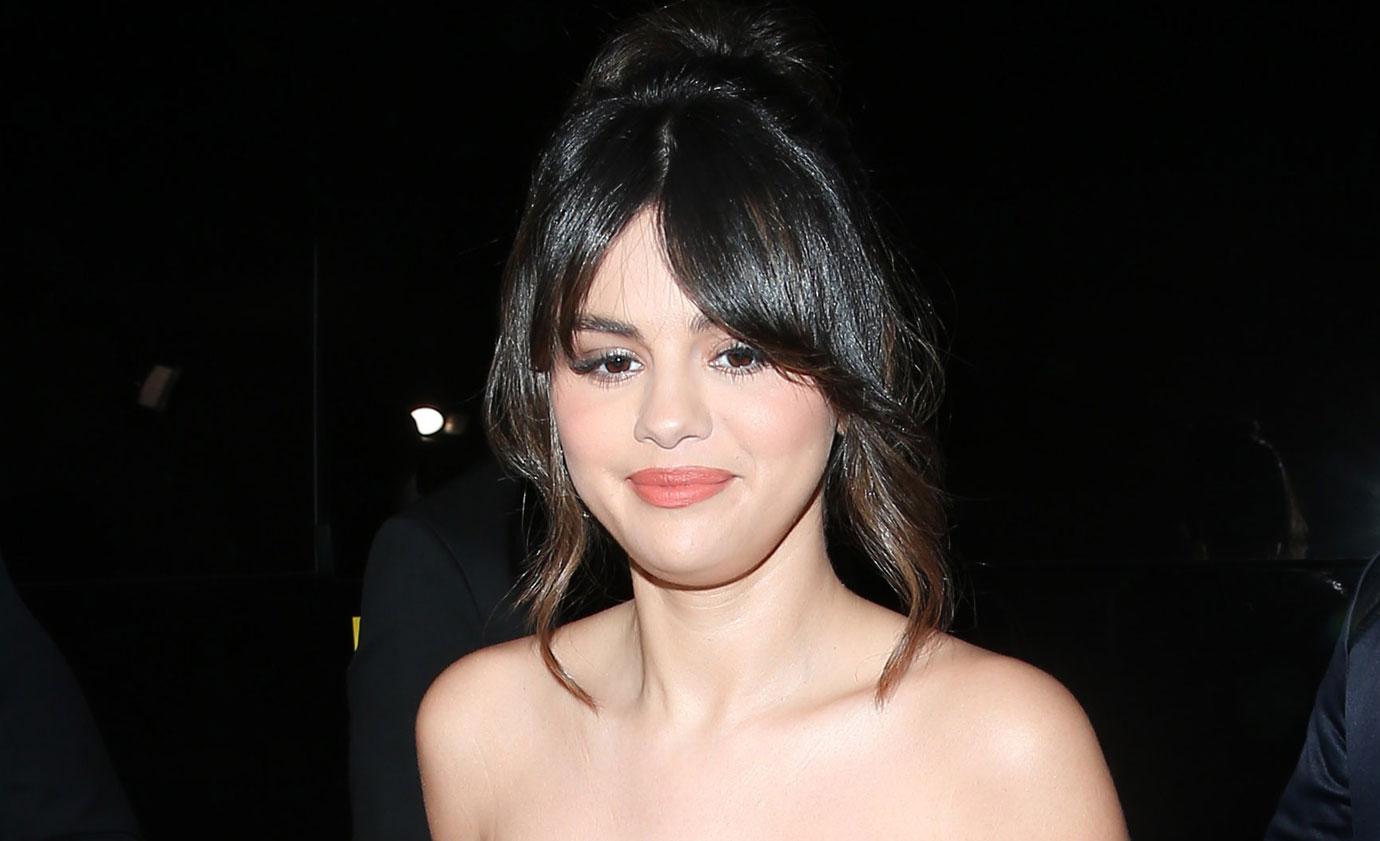 The former Disney star revealed this is her first time voting while speaking with Voting Power Hour YouTube Stream. "Honestly, I'm not ashamed to say this, but this was my first time. And I'm going to say that because I never felt—and this is so true—and I'm now admitting it to people, like my vote counts," the 28-year-old confessed.
"Every little thing counts, so I just think some people get in their head, like, Oh well, what does it matter? And then once I really, really started going in and diving in to this, it's been all I can focus on."
Last week, Gomez shared a photo of herself wearing the "I Voted" sticker and wrote, "Just finished filling out my ballot!"
Article continues below advertisement
John Oliver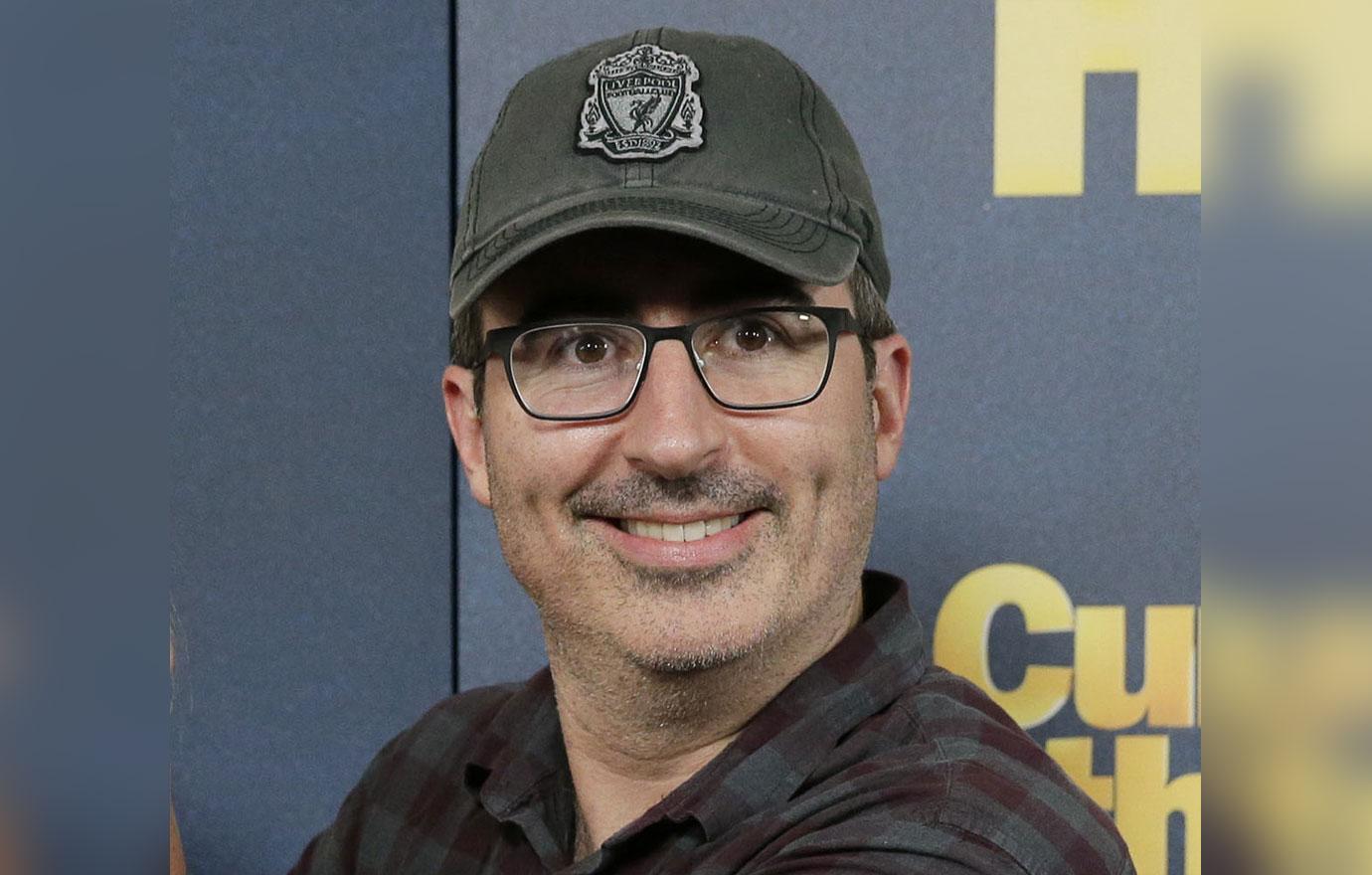 John Oliver — who became a U.S. citizen in December — shared his story about his first time voting on The Late Show With Stephen Colbert.
"Scanning the ballot into the machine and the machine saying your vote has been counted, I nearly burst into tears," Oliver explained. "That is the truth. My eyes got misty and I thought, 'I don't know if I can cry in the voting station?'"
Article continues below advertisement
Kelsea Ballerini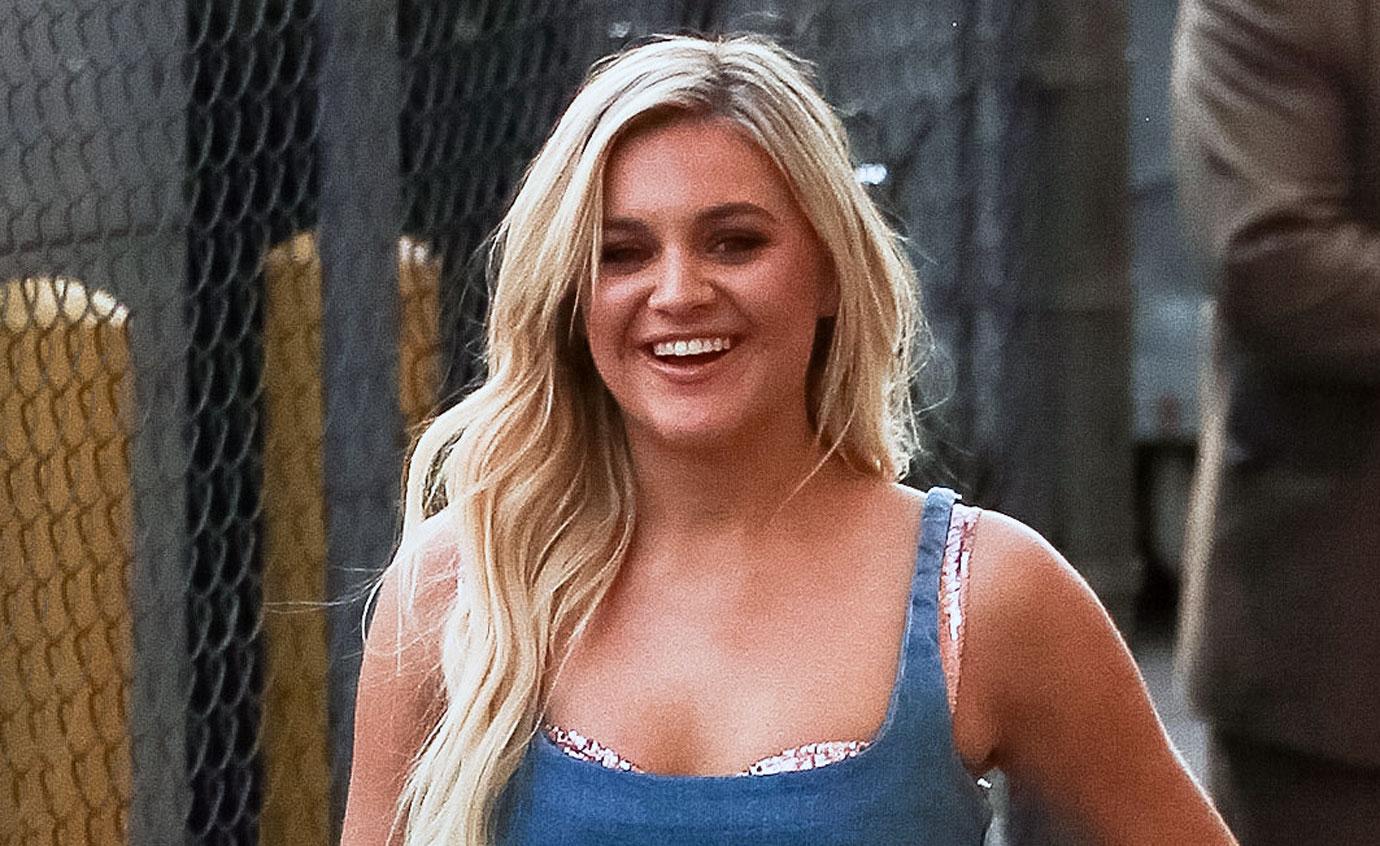 The country singer confessed this was her first year voting via Instagram on October 16. "Embarrassingly but honestly, this is my first time voting. Im not proud of it, but my naivety has kept me sheltered through a lot of my young adult life," the 27-year-old captioned the photo of herself with the "I Voted" sticker.
"BUT. As I've listened and learned, I've realized its our responsibility and privilege to use our voices to establish what we as human beings with beating hearts want to see in this country for not only ourselves...but our friends, neighbors, strangers, and future generations," she wrote as she encouraged her 2.2M followers to vote.
Article continues below advertisement
Kaia Gerber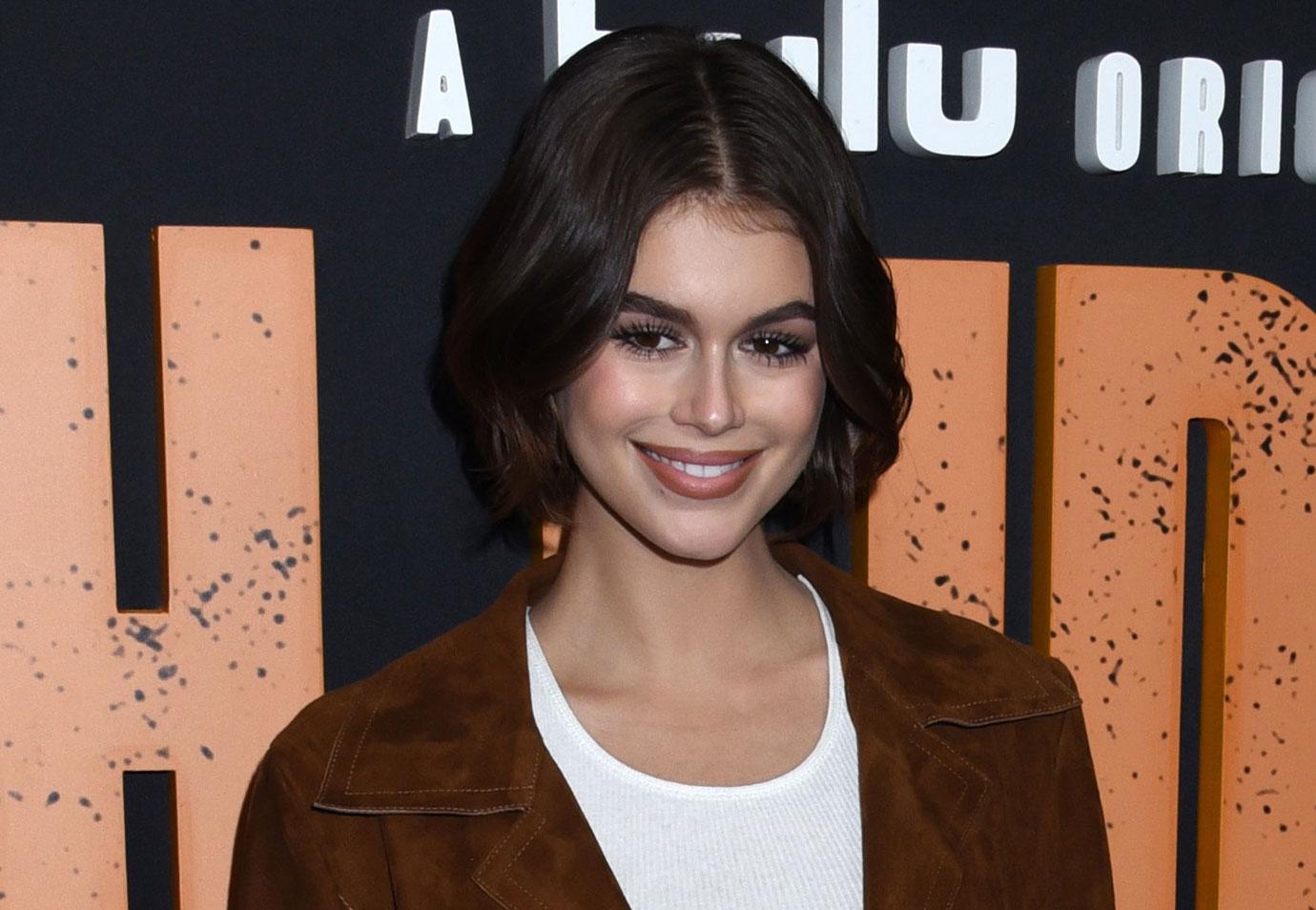 The 19-year-old model is joining the A-list group of first-timers after she took to the polls on Saturday, October 31. "I voted for the first time today and it felt really good," she wrote via Instagram. "I'm so proud to be part of the election, because it's become so clear how much power young people have to push this country towards progress — as long as we participate.
"I don't want to grow up in a country that is going backwards. the past four years have shown us how much damage can be done when our leadership prioritizes property over people, tolerates racism, and ignores science," the brunette beauty added. "Please vote even if it sounds like a headache. do it with empathy, do it with love, and do it with reason because it matters."
Article continues below advertisement
Snoop Dogg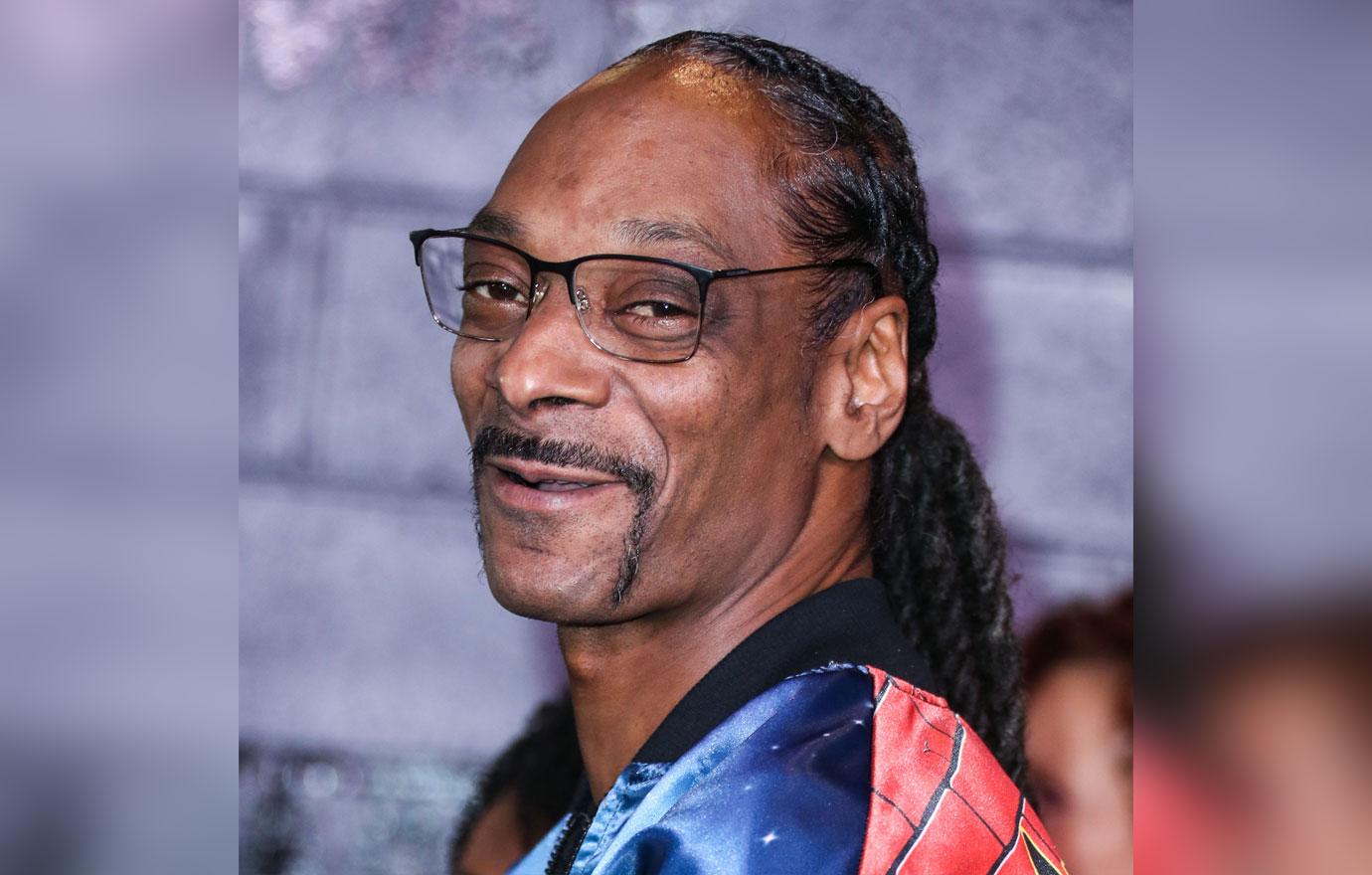 The rapper announced he would be voting for the first time on the Real 92.3 radio show, 'Big Boy's Neighborhood.' "For many years they had me brainwashed thinking that you couldn't vote because you had a criminal record," Snoop Dogg said. "I didn't know that. My record's been expunged so now I can vote." Snoop was previously convicted of felonies in 1990 and 2007.
The 49-year-old also partnered with the Democratic National Committee to launch a new campaign to encourage voters to drop off their ballots. "This is the most important election of our lifetimes and it's my first time voting. We need every single American to get out there and vote," he said in the ad. "It's time for y'al to drop those ballots like they're hot — in your local drop box. Vote early and let 'em know our voices will be heard!"
Article continues below advertisement
Billie Eilish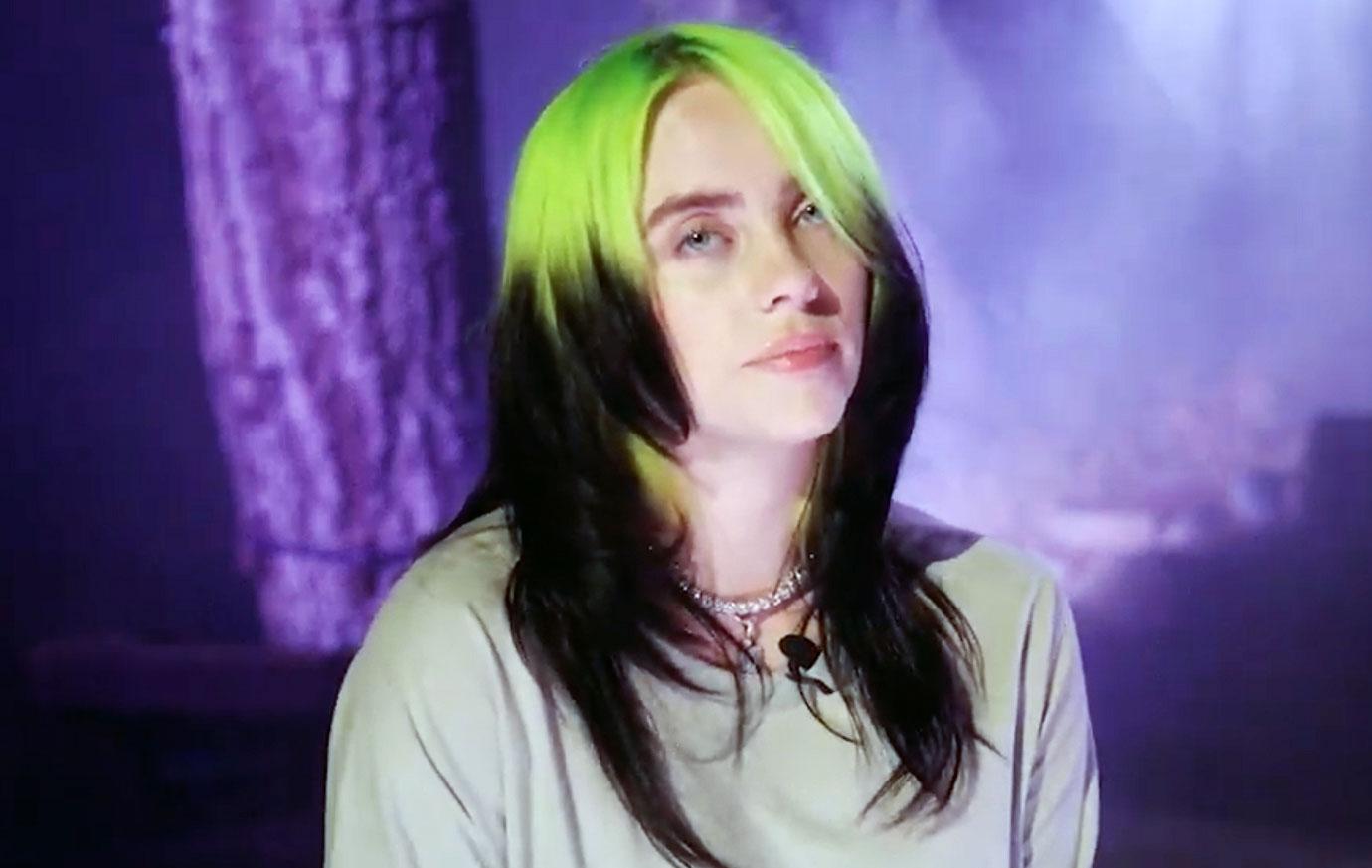 Billie Eilish, 18, launched a new voting initiative on Thursday, October 1. She explained, "As I don't want to be involved in this f**king sh*t, as in politics and as in this election, I think it is incredibly important that we all involve ourselves.
"It's basically a pledge," she continued to explain of her initiative. "Just because I think that I'm gonna need a promise from a lot of you guys, especially a lot of you new 18-year-olds.
"Like me, this is gonna be my first time voting. I used to not care about this kinda thing, and I think it's really, really important that you care... Register to vote. Please vote. It really, really matters."
Earlier this summer, the "bad guy" singer joined the Democratic National Convention to perform her latest single "My Future" in support of Biden.
Article continues below advertisement
Mike Tyson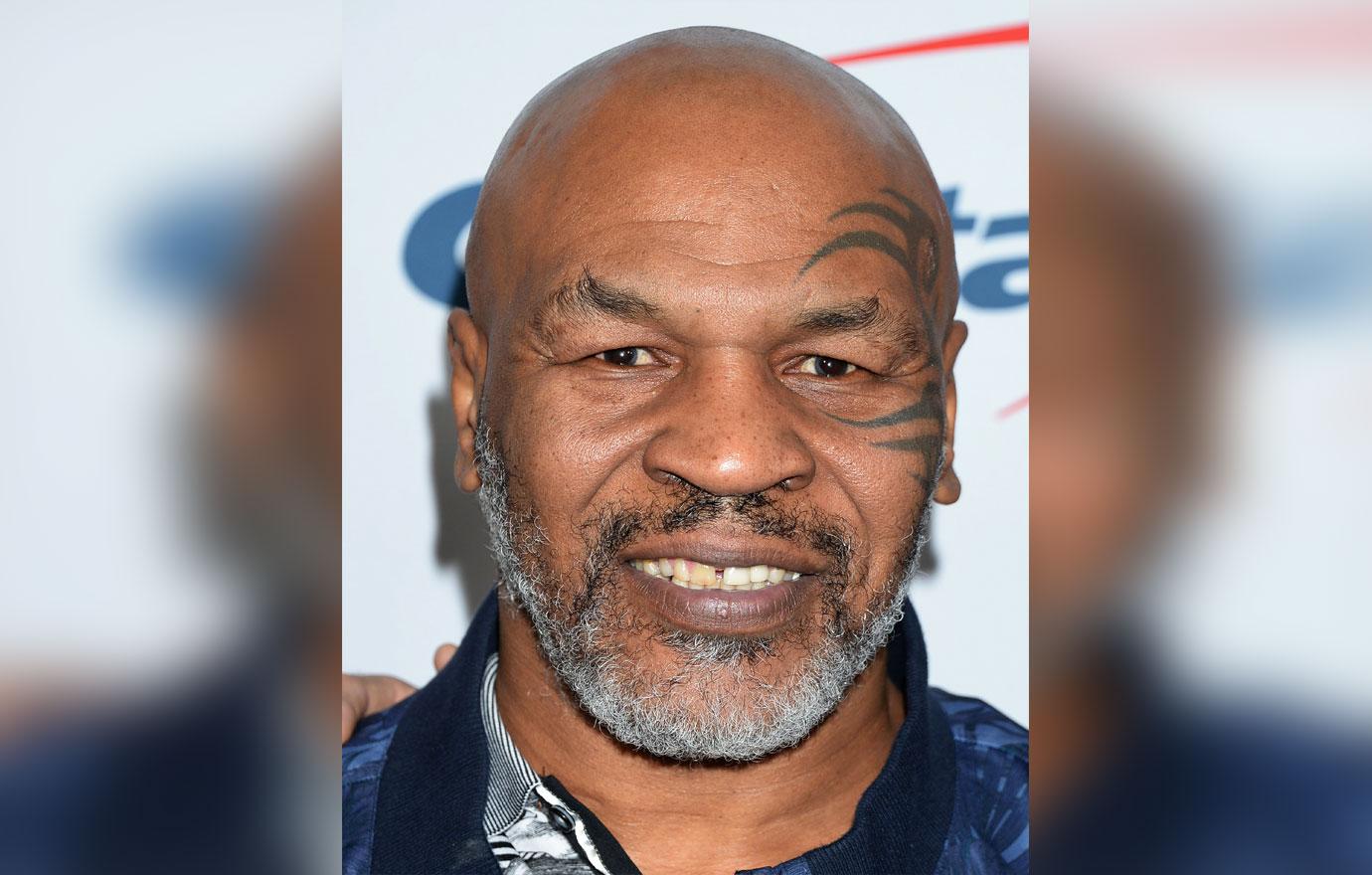 Mike Tyson also expressed his excitement to vote after spending years thinking he couldn't. "This election will be my 1st time voting," the professional boxer tweeted on September 22. "I never thought I could because of my felony record."
He added: "I'm proud to finally vote."
Article continues below advertisement
Tyler the Creator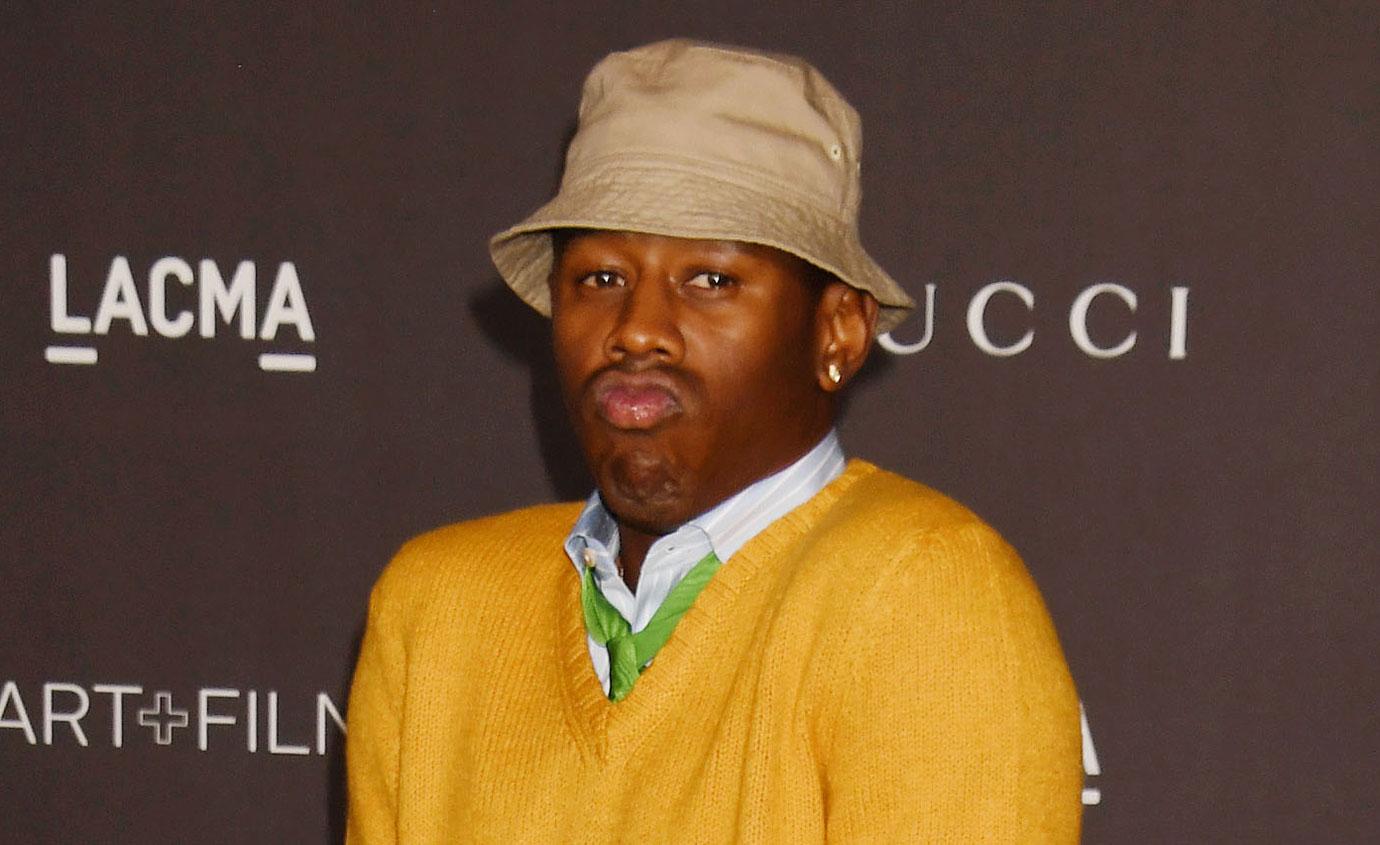 Tyler the Creator encouraged young people to "go to them polls and cast a f**king vote," in a two-minute video via Twitter. After admitting this was the first year he was going to cast a ballot, the 29-year-old told fans: "I see the light," and each and every vote matters.
Article continues below advertisement
Cobie Smulders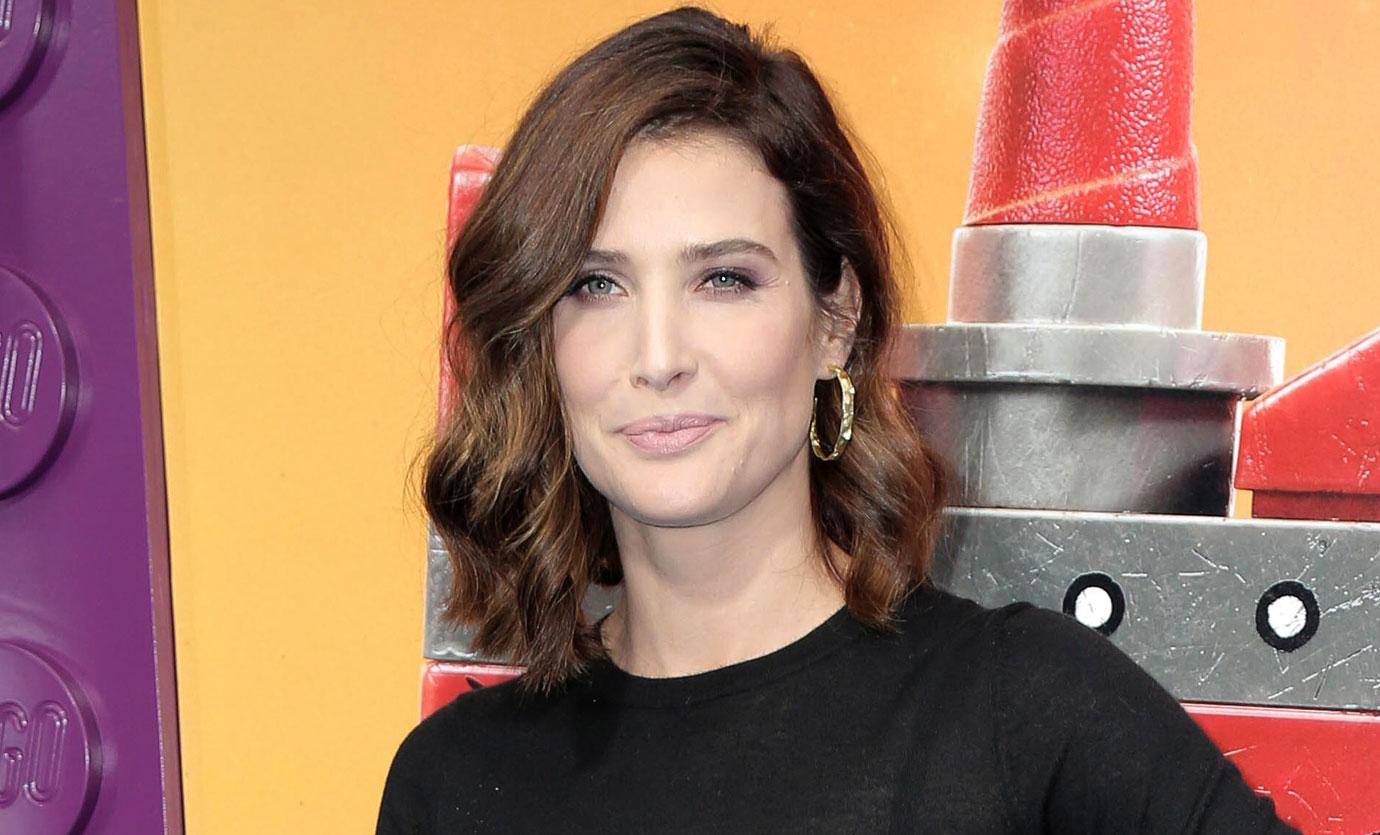 Article continues below advertisement
Kanye West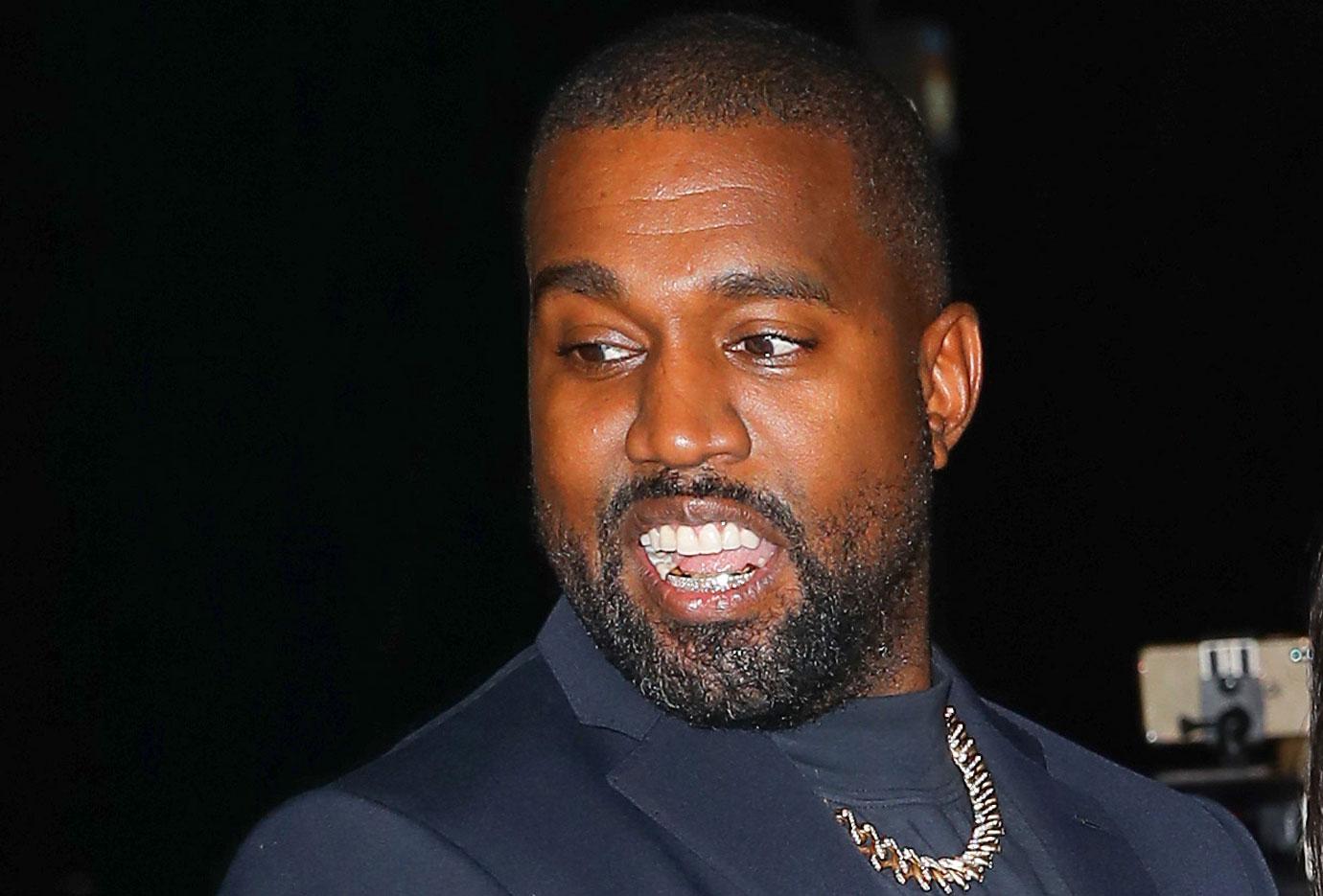 The presidential candidate revealed this election will be his first time voting. The father of four shared who he voted for via Twitter. "God is so good," he wrote on election day. "Today I am voting for the first time in my life for the President of the United States, and it's for someone I truly trust … me."
The 43-year-old shocked the country when he announced his candidacy on Independence Day. West is on the ballots in 11 states as an independent candidate.
"Our future is free from debt, shame, guilt, worry, stress, war, greed, hate, misuse of power, prejudices, manipulation and discrimination," his campaign site reads. A source exclusively told OK! that if Trump wins instead of him, West is "confident that he will be offered a position in the new administration."
The source added, "Trump has shown that you don't need any experience in government to be in charge of a multi-billion dollar budget."
Article continues below advertisement
Jana Kramer and Mike Caussin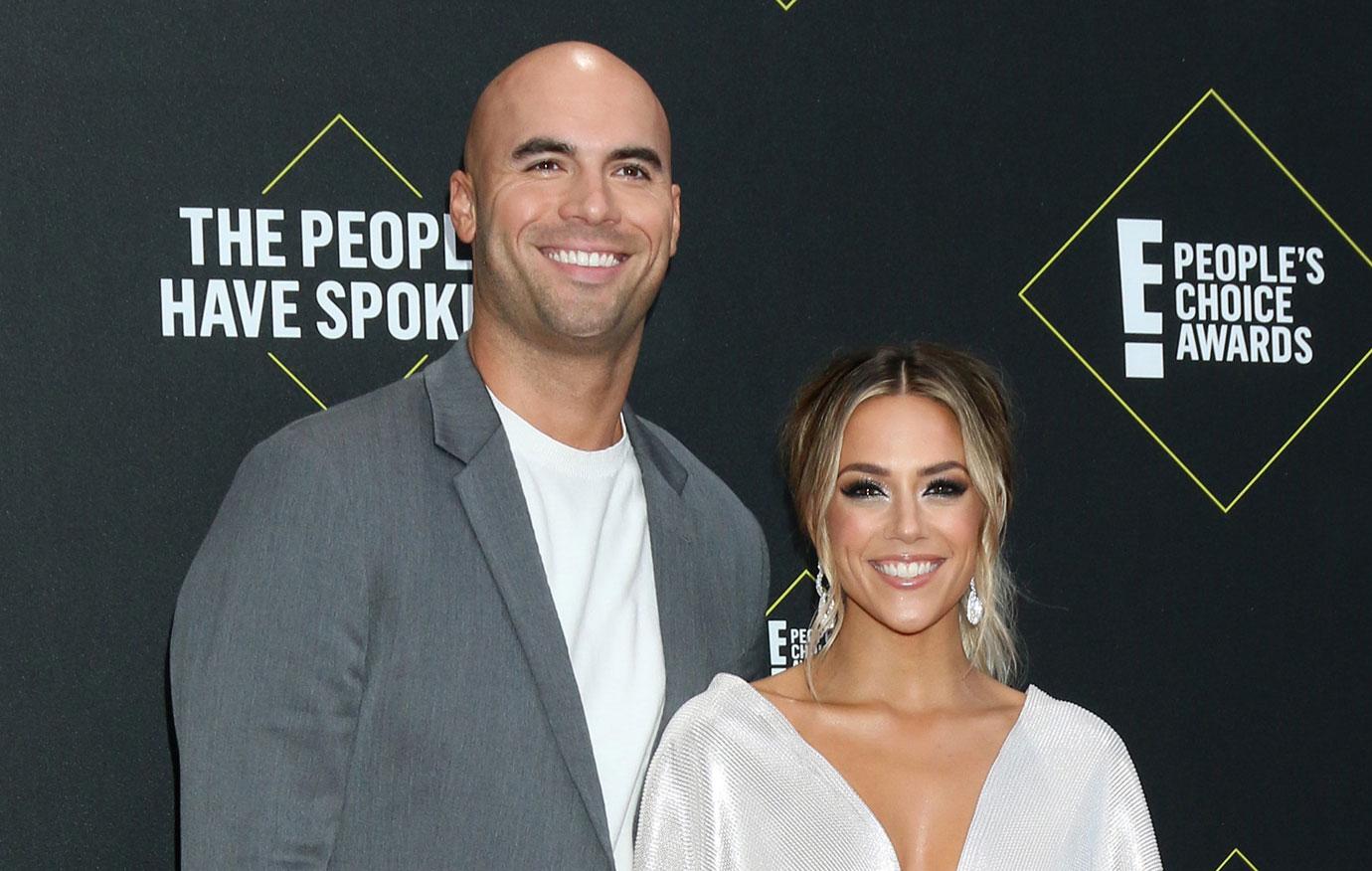 One Tree Hill alum Jana Kramer took to social media to reveal she and husband Mike Caussin voted for the first time. She captioned a selfie of the two wearing masks and explained she started to feel differently about exercising her right to vote this year.
Article continues below advertisement
Gregg Sulkin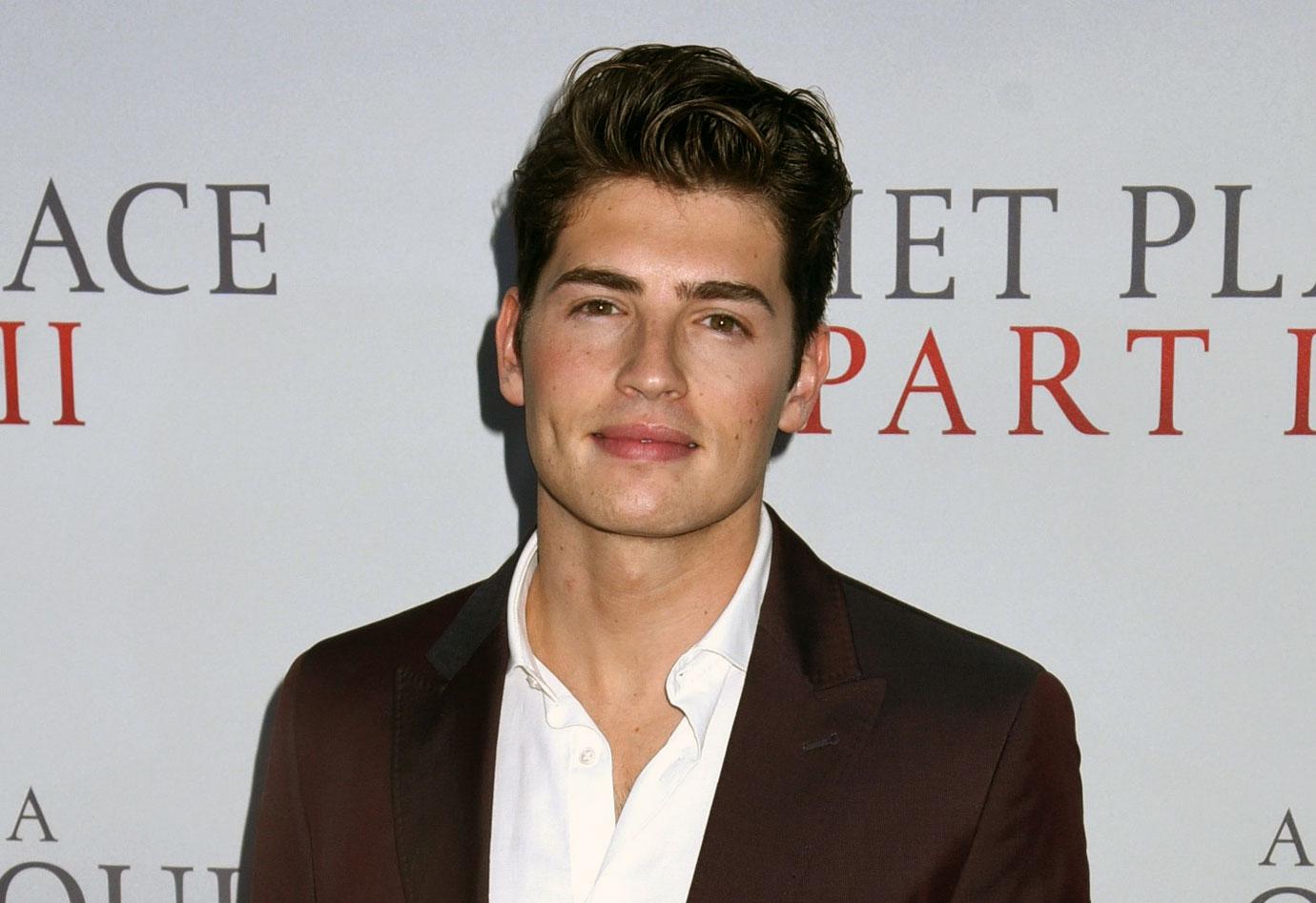 "First time voting as an American citizen...and what an important election to have a voice," Gregg Sulkin, 28, wrote on Instagram on October 14. "Make yours count. Go vote ??"
Article continues below advertisement
Offset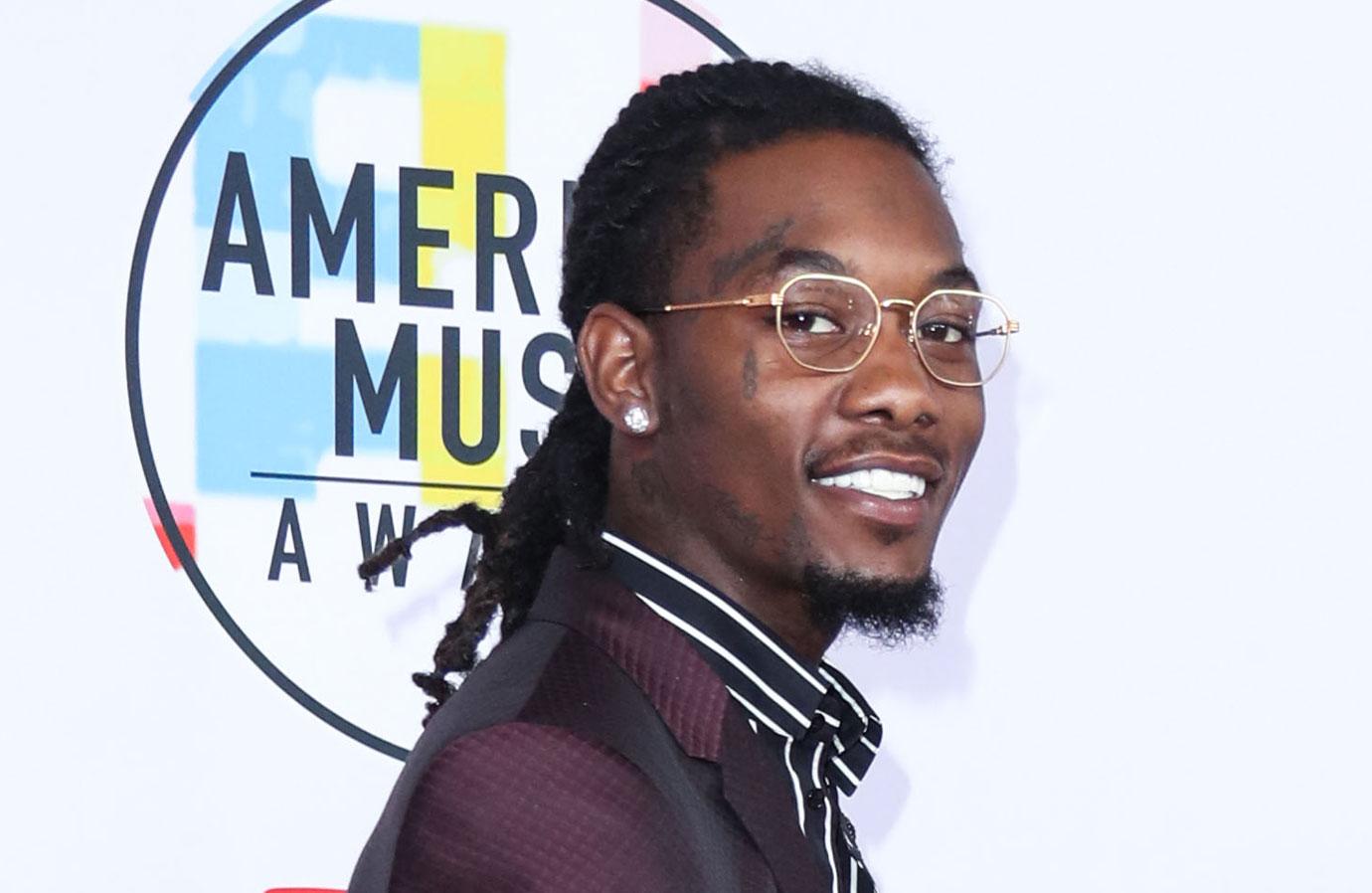 Offset took to the polls for the first time in his home state of Georgia. The rapper noted he previously couldn't vote because of past convictions, but he "overcame this obstacle" and cast his vote on Tuesday, November 3.
"I just voted, my first time, 28 years old. I got past my record and my past history, and I'm able to vote," he said in his Instagram story as he showed off his "I Voted" sticker. "I feel good, I feel proud," he said while encouraging his 17.6M followers to do the same. "Everybody been going through the same pain," he added. "We can face it and make a change."
"It still could be ten times better, but you gotta vote," Offset previously shared in a PSA about voter suppression. "That's what changes the rules, changes the laws. I really felt good voting, because I was told I couldn't, or I was told I wouldn't be able to clean up or get away from my past and look where I'm at now."
Article continues below advertisement
Shaquille O'Neal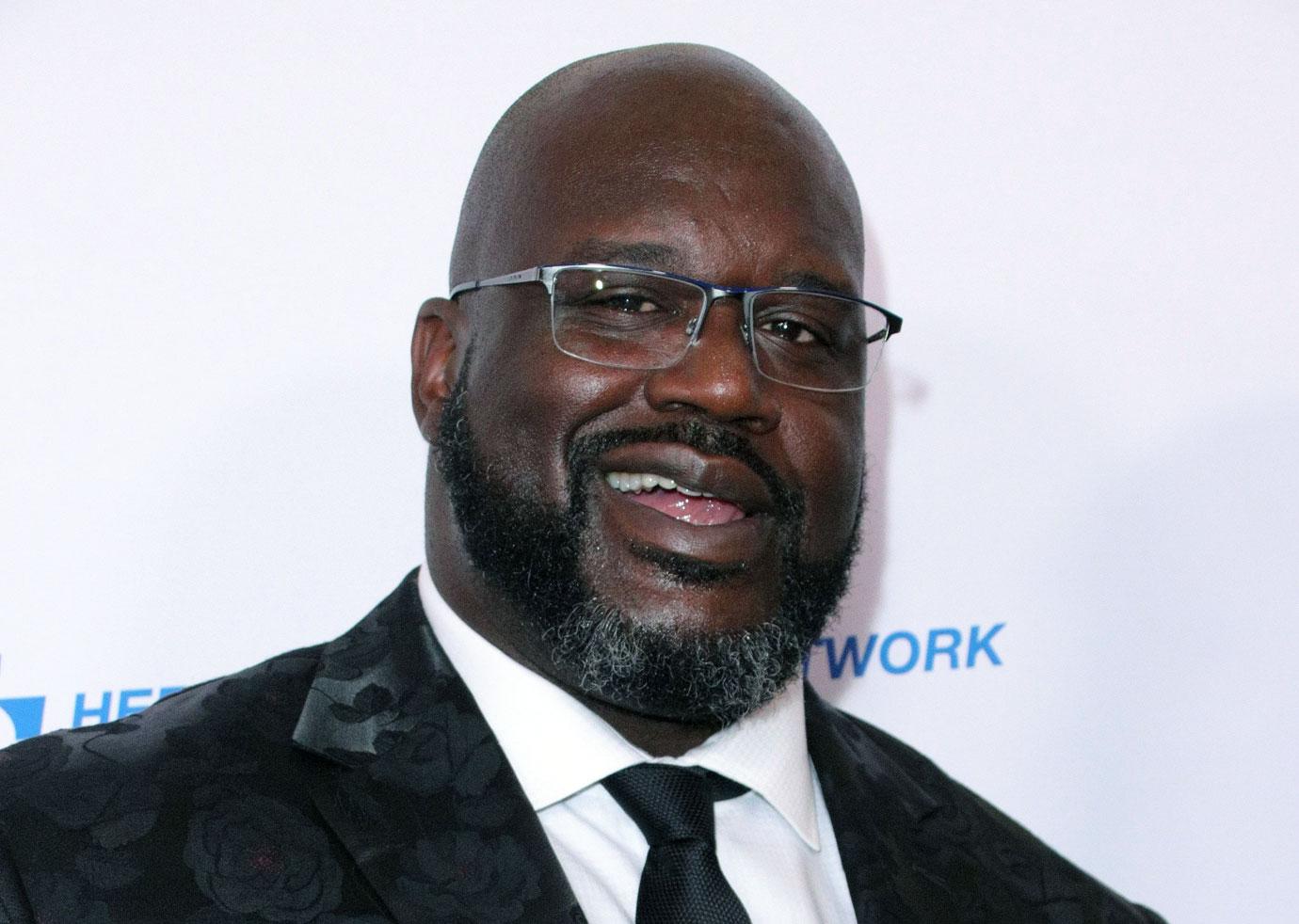 The basketball legend said, "I voted for the first time, and it feels good," on an episode of 'The Big Podcast Shaq' after he submitted his absentee ballot. "You know I always like being honest on my podcast. I've never voted before, America," Shaquille O'Neal added. "But, now I'm doing all these voting campaigns, and you know one thing I never like to do is be a hypocrite."
Article continues below advertisement
Addison Rae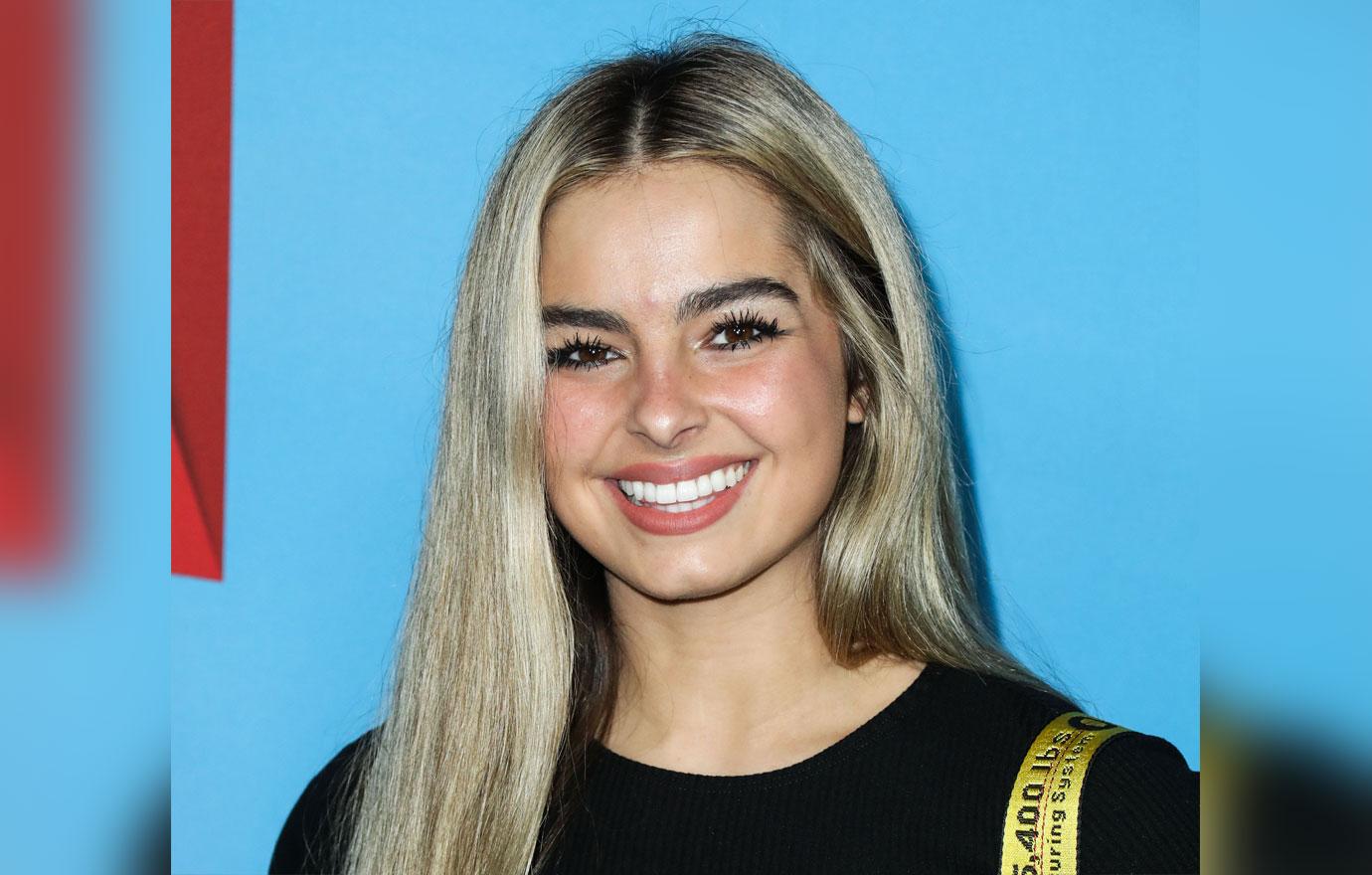 After a false voting record about the TikTok star Addison Rae surfaced online, the 20-year-old explained: "I'm actually doing it for the first time with someone important and I'm excited to do so..."
Article continues below advertisement
Chloe X Halle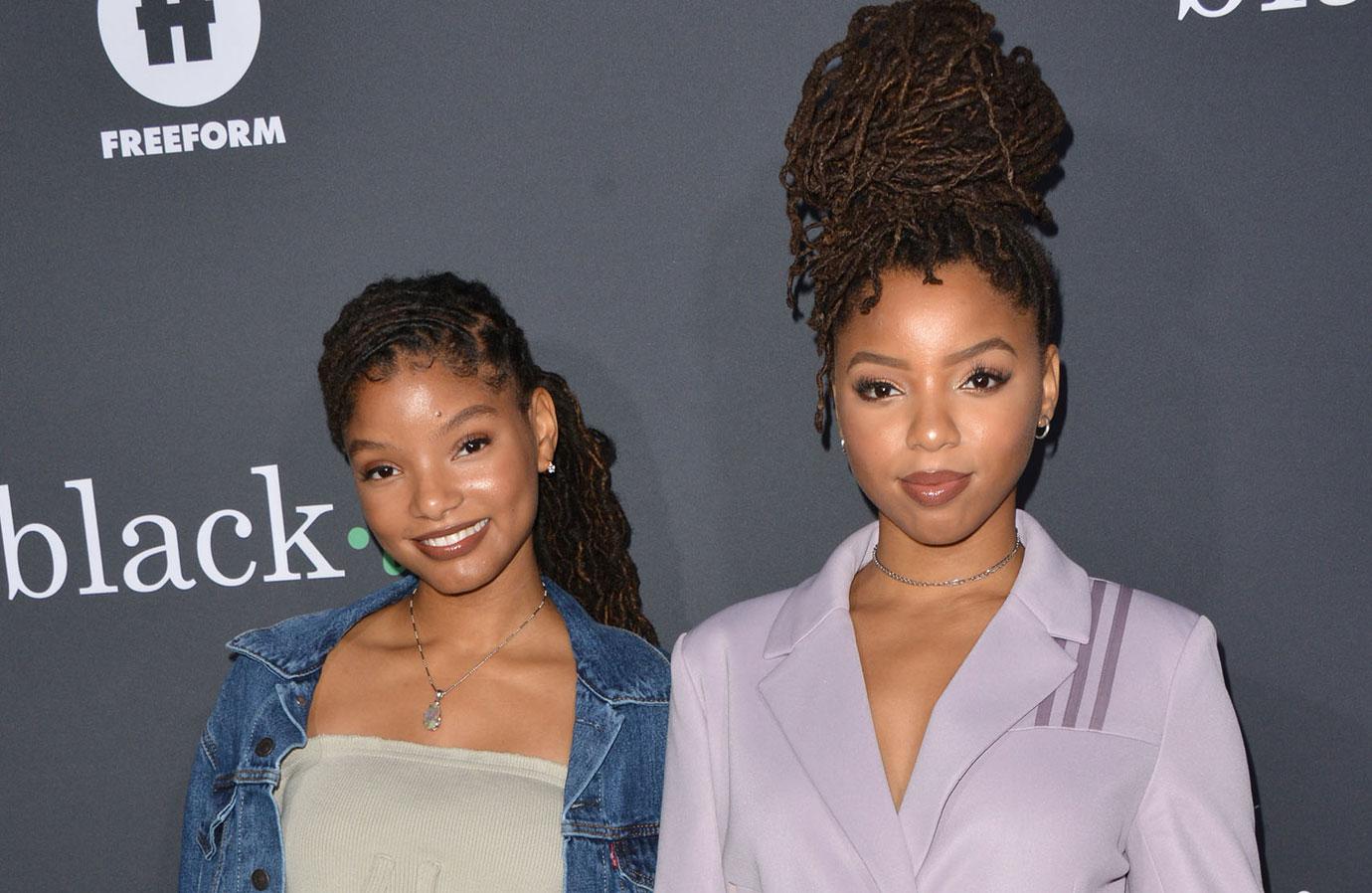 Chloe Bailey and Halle Bailey expressed their excitement for the upcoming election as they are both feeling "very hopeful."
While speaking to Nylon, Halle, 20, said: "We want to bring about so much change and we want to help our future. And we know that we have the power in our hands, and we know that at times where it feels discouraging and sometimes what we do doesn't mean anything.
"We have to snap out of that feeling. We have to realize that the more we come together to make a change and to use our voices, the more that we will see the results that we want," the musician added.
Article continues below advertisement
Jonathan Scott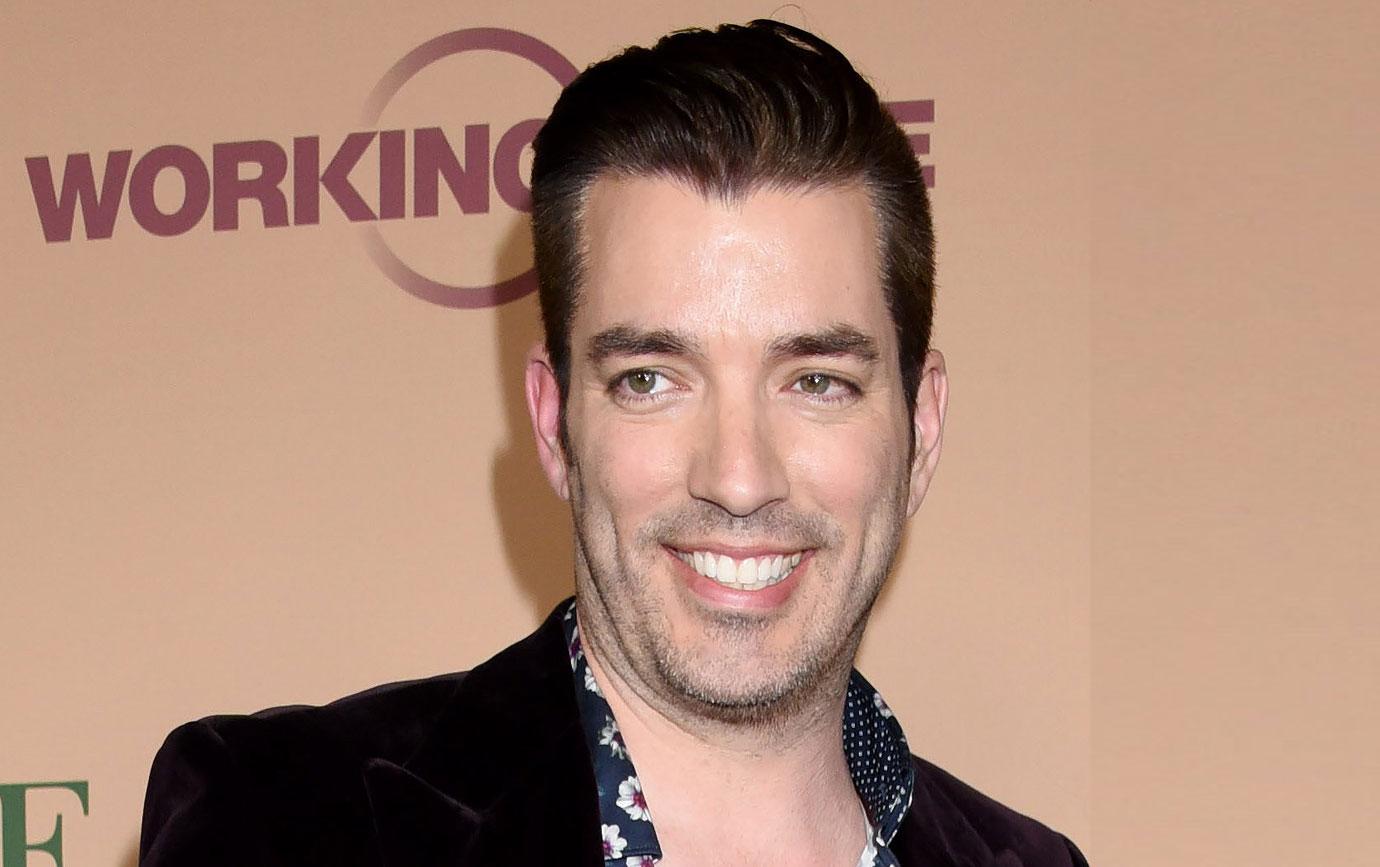 The Property Brother proudly posted a pic on his Instagram saying that this was his first time voting in the U.S. "This is a big moment for me," the handyman wrote.