PHOTOS
Celebs Who Voted For The First Time — Kanye West, Ryan Reynolds & More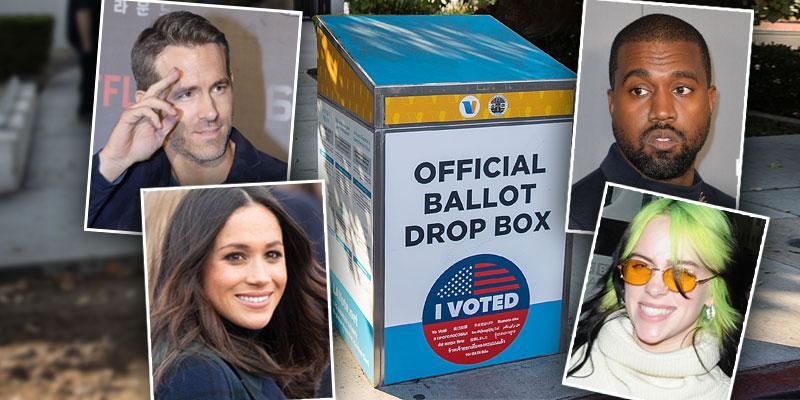 There's a first time for everything! The 2020 U.S. presidential election is gearing up to be one of the most critical elections in recent history — and celebrities are showing up to the polls, marking a milestone for some.
Ryan Reynolds, Selena Gomez, John Oliver, Kaia Gerber and Kelsea Ballerini are just a few of this year's voters who made their voices heard for the very first time in a presidential race.
Article continues below advertisement
Take a look at all of the celebrities who voted for the first time in the 2020 U.S. presidential election!