ROYALS
Small Victory: Meghan Markle's Tabloid Trial Will Be Delayed For Almost A Year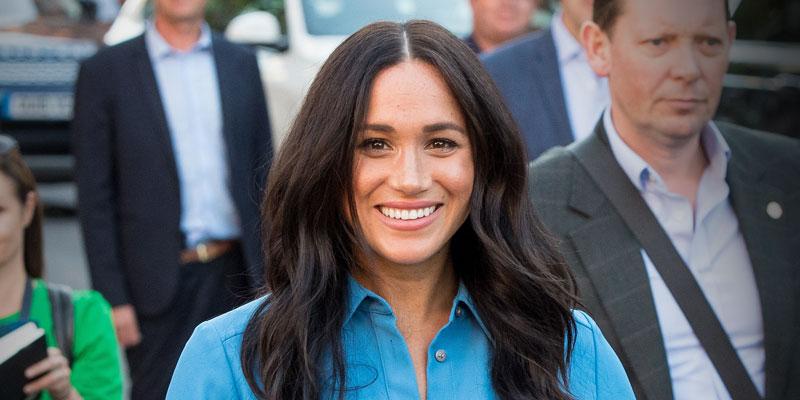 One small victory for Meghan Markle. The 39-year-old's 10-day trial against the Associated Newspapers — which publishes the Mail on Sunday — was supposed to start on January 11 in London, but a judge agreed to delay the trial for almost a year.
On Thursday, October 29, during a private hearing that was held at the High Court, Judge Justice Warby considered Markle's request and said the new date will be in the fall of 2021. Warby said that his ruling was based on "confidential grounds" after Markle's legal team submitted paperwork that morning.
Article continues below advertisement
Markle is suing Associated Newspapers after they published a private letter she sent to her estranged father in August 2018.
In September, Associated Newspapers Limited (ANL) alleged that Markle had leaked information about herself to Finding Freedom authors Omid Scobie and Carolyn Durand. Even though her lawyer, Justin Rushbrooke, denied the allegations, the judges are allowing the defense to use the tell-all book during the trial.
Article continues below advertisement
However, Warby ruled in favor of Associated Newspapers, saying that the information in the biography was "relevant" to the case. "If there is a trial she (Markle) will have the benefit of the evidence of one of the authors at least," Warby added. "She will (also) be able to give evidence herself."
Markle's legal team also requested that the whole case be decided by a judge instead of participating in a full trial, which is also known as a summary judgement in the U.K. The reason for this is so that Markle won't have to go against her father in a London courtroom. At the moment, Warby cannot make a decision yet since the paperwork had just been submitted by her attorneys. The summary judgment application will be heard in court from January 12-13.
Article continues below advertisement
"I am 76-years-old and as a result of my heart condition and surgery I am on blood thinners which have had an effect on my breathing. I am unable to walk far or up many stairs," he said. "I can't manage to take more than 30 to 40 steps without getting winded and needing to slow down until I have caught my breath."