COUPLES
Is Tayshia Adams Still With Fiancé Zac Clark After Her *Dramatic* Season?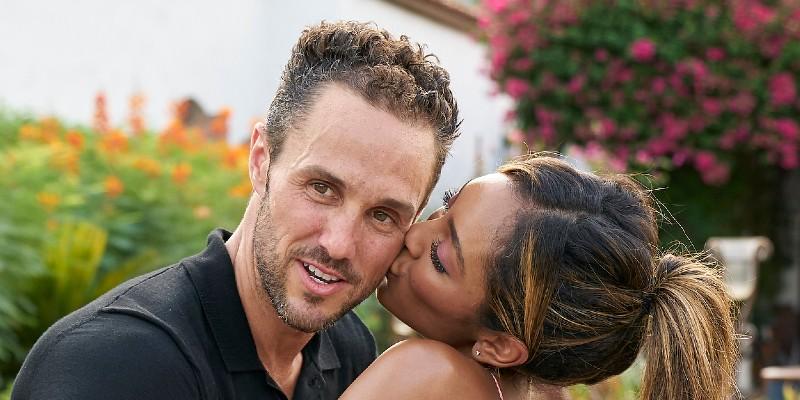 Bachelor Nation demands answers! Tayshia Adams got engaged to Zac Clark on the season finale of The Bachelorette on Tuesday, December 22, but since there wasn't an After the Final Rose segment, people want to know where Adams and Clark stand today.
The couple is very much together and proved that they're going still strong by posting some videos on Instagram. "2021 we ready for you, baby!" Adams captioned the clip.
Article continues below advertisement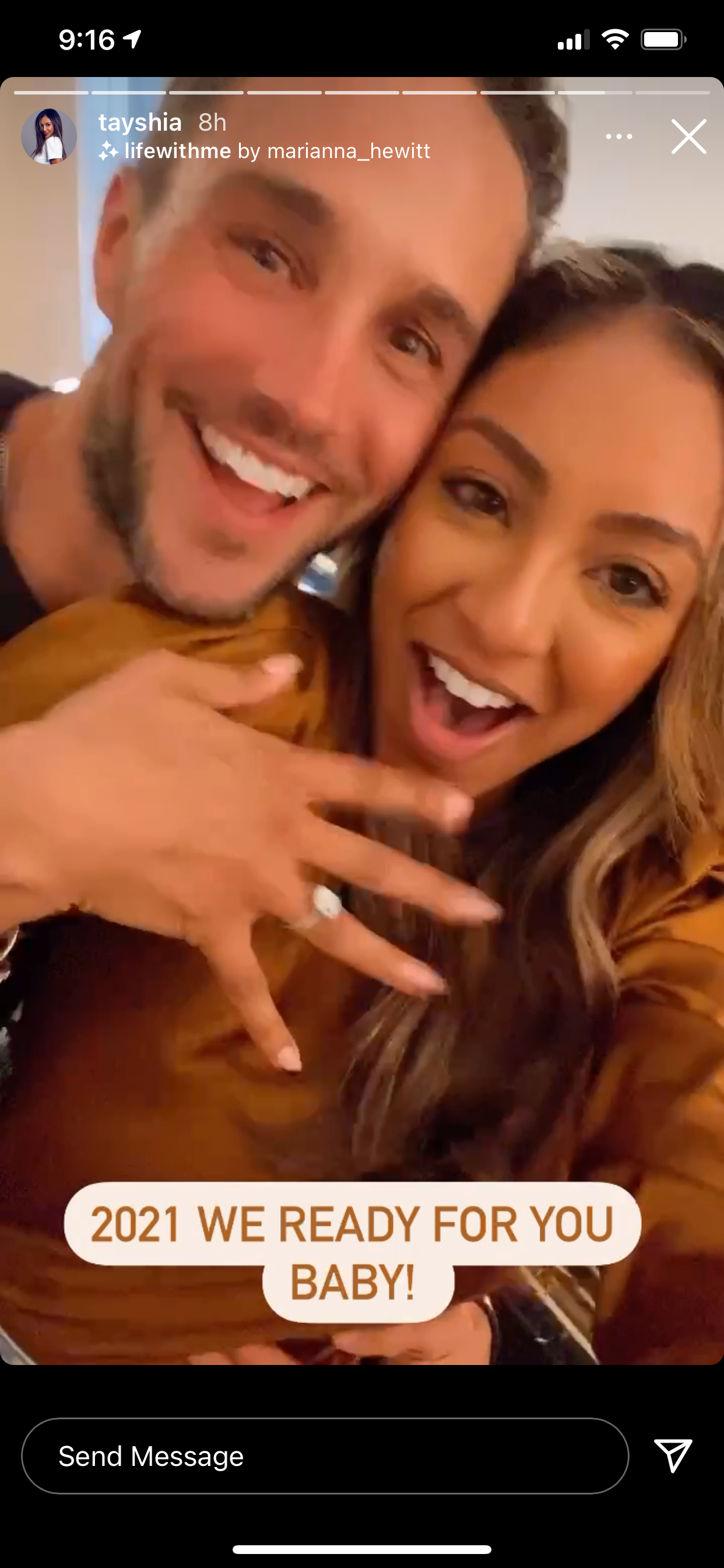 On Wednesday, December 23, the duo appeared on Good Morning America and talked about their strong bond.
"It was really beautiful to watch back," Tayshia gushed about their relationship. "I feel like you can really see how much love we have and how authentic and genuine we were."
Zac said, "All the reasons I fell in love with her on the show remain true today."
Of course, people want to know when Adams and Clark will walk down the aisle. "We're just going with the flow at the moment," the brunette babe confessed. "We're just gonna date each other, how about that?"
Article continues below advertisement
"So, you end up with Zac?" Ellen DeGeneres, 62, asked. However, Adams played coy. "Like no, there are a lot of guys there," she replied.
"I'm saying that you had multiple answers for the best kisser. You only had one answer for future husband material," the comedian added. "So, if you did pick somebody else, you are really in trouble when this airs."
Adams was also spotted with a diamond ring on her left hand, but she brushed off any rumors about the jewelry. "All I have to say is, I'm the type of girl — yeah, I see you pointing at what you're looking at. If I want to drink my coffee with diamonds on my finger, I am going to do that," she said. "I wear diamonds all the time!"
WILL TAYSHIA ADAMS TAKE BACK BEN SMITH? LEARN 5 FACTS ABOUT THE HANDSOME HUNK
The brunette babe also "liked" a tweet from a fan that said, "I love Zac."
During the finale, the addiction specialist got down on his knee and professed his love for Adams. "I came here because I was supposed to meet you. I came here because I was supposed to fall in love with you. From our first kiss, to riding the ferris wheel, to meeting each other's families, nothing has ever felt so right my entire life. You've helped me experience the love that I didn't know existed, and you've made me smile more than anyone has ever made me smile. I love you, Tayshia," he shared.
Article continues below advertisement
For her part, Adams said: "It's this wild, wild love that I have tried to come up with so many reasons to not believe and you have truly made me believe that there doesn't have to be flaws and I deserve a love with a man that doesn't run away. And yes, it is real, and I feel it too. But also, I love you, Zac Clark, and I would do absolutely anything to keep that huge smile on your face because you do everything to keep a smile on mine."
Now, make it Instagram official, you two!