EXCLUSIVE
WWE Star Bianca Belair Reveals How She Pivoted From Crossfit in Order to Focus on Her Wrestling Career: 'It's Paid Off'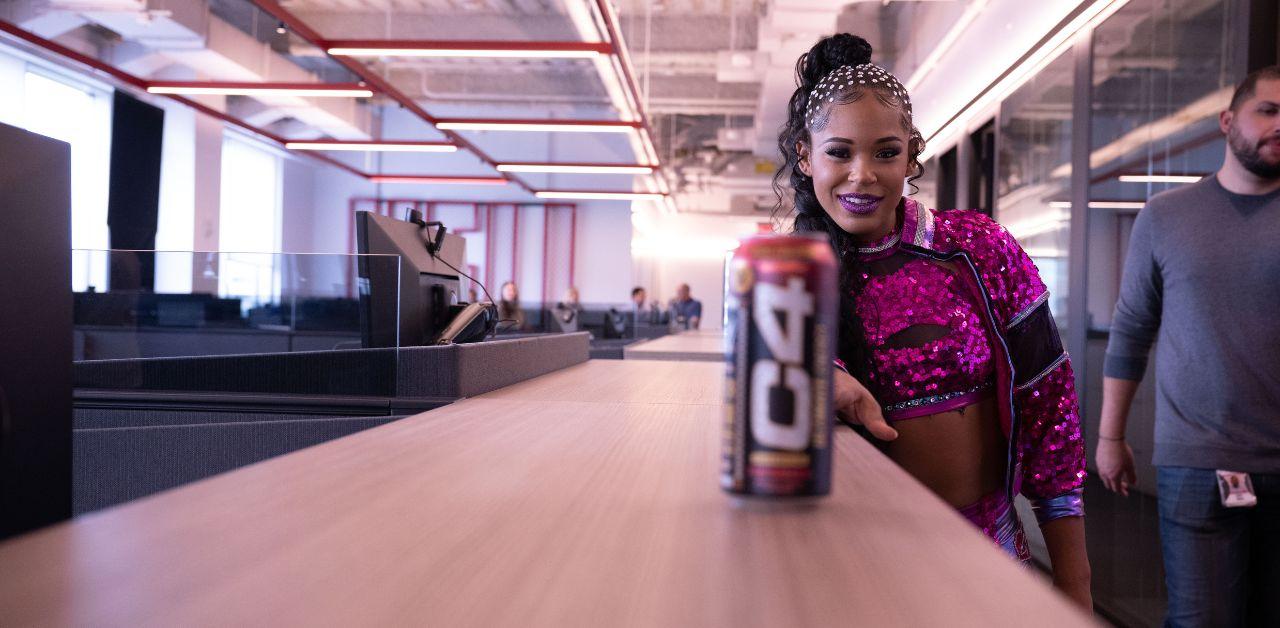 WWE superstar Bianca Belair is a force to be reckoned with. The professional wrestler continues to break through barriers within the world of sports, and she isn't done chasing her dreams just yet.
The former track star is currently the franchise's longest-reigning Black champion and the first Black woman to main event WrestleMania, and she's hopeful that her legacy will inspire more people to leave their mark in the sports world.
Article continues below advertisement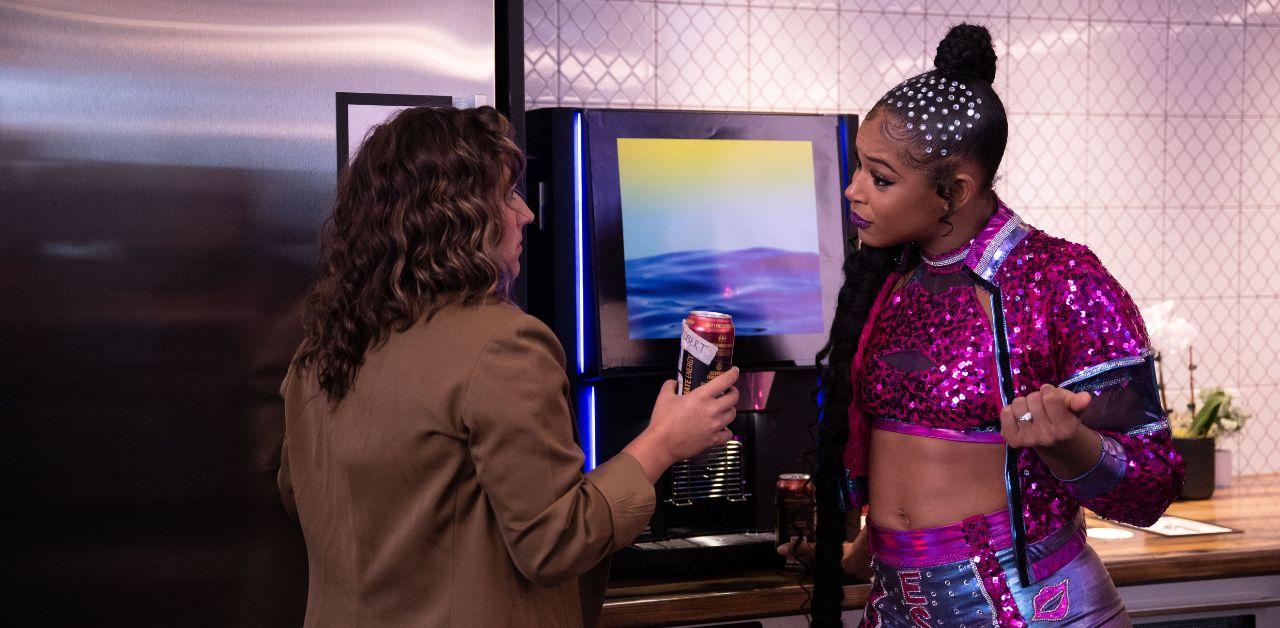 Before Belair accomplished an effortless smackdown in the ring, she transitioned from being a sprinter to a crossfit athlete.
"I've been running since I was five years old," Belair exclusively tells OK! while discussing C4 Energy and WWE's co-branded collaboration. "I was ready for that chapter to close, and I found crossfit. I was making my own outfits, which really made me stand out."
While she shined at the games, it didn't take long for one WWE legend to notice her talents.
"Mark Henry — who is a Hall of Famer — saw a video of me. He was like, 'You're doing everything that it takes to be WWE Superstar,'" Bianca recalls. "He got me a tryout, and after two tryouts, I got hired."
Article continues below advertisement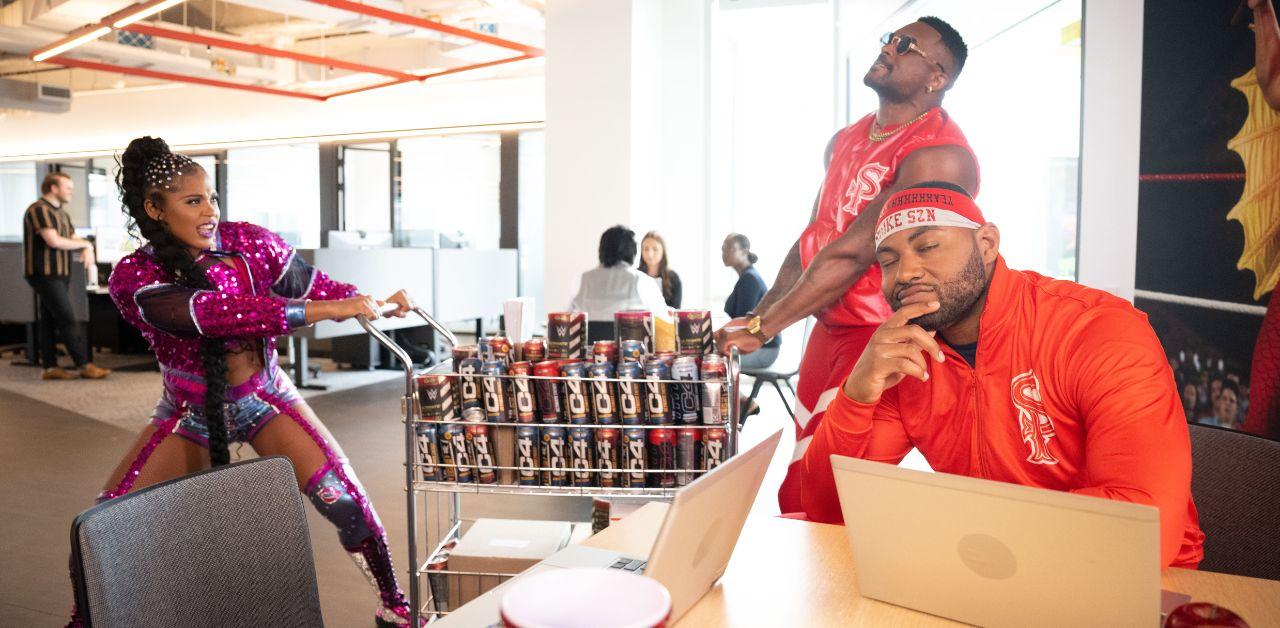 When she first began her career, Belair attempted to juggle crossfit and wrestling, but she quickly learned that she would have to pivot in order to pursue her newfound dream.
"I realized if I wanted to dominate and hone my craft, I needed to only focus on this," the figure competitor admits. "In 2016, I made the decision to completely do away with trying to compete professionally for crossfit and putting all my eggs in one basket."
"That was the only way I was gonna be successful," the Tennessee native says. "It's paid off, and it was the right move to make because now I'm doing amazing things in WWE, as I was able to put all my focus into being here."
Article continues below advertisement
After allowing fate to take its course, Belair quickly expanded the opportunities available to African-American women in sports, and she isn't done making an impact.
"I always try to live by the quote, 'You don't just have to learn history, you can be history,'" Belair passionately shares. "It always stuck with me. Most people go to the history books to find history. When history is within yourself, history is within your family."
"I want to be Black history. And that's what I do, that's my goal, and I want to be an inspiration for other people," she adds.
Article continues below advertisement
Never miss a story — sign up for the OK! newsletter to stay up-to-date on the best of what OK! has to offer. It's gossip too good to wait for!
Article continues below advertisement
With her busy schedule, Belair relies on high-quality fuel to enhance her training and to continue to add more record-breaking moments to her resume. Before her workouts, the University of Tennessee alum enjoys C4 as a pre-workout beverage. With the brand being a huge part of her routine, she's ecstatic about their new partnership with WWE.
It's WWE's first-ever co-branded collaboration, a GNC-exclusive that includes C4 Ultimate Energy drinks in Berry Powerbomb & Ruthless Raspberry and three C4 Ultimate Pre Workout Powders in Pomegranate Piledriver, Nectarine Guava Knockout and Bare Knuckle Blood Orange.
"C4 has zero sugars, zero artificial flavors, but it still gives me that feeling I need to get into my workouts," Belair boasts. "It gives me that energy that ignites my fire, and I feel like it perfectly fits my lifestyle because I am either working out at the gym, having C-4, or I am in the wrestling ring and waking up at 6 a.m. to get on an airplane or drive somewhere. You need energy for that! This partnership feels so organic and natural."
"I'm excited about this collaboration," she exclaims.
Additionally, Belair is a "big fan" of the Bare Knuckle Blood Orange flavor. "It tastes like orange — just like soda pop!" she says. "I also can't wait to try these new flavors!"