EXCLUSIVE
Social Media Cover-Up: New Findings Reveal How China Censored Media, Spread COVID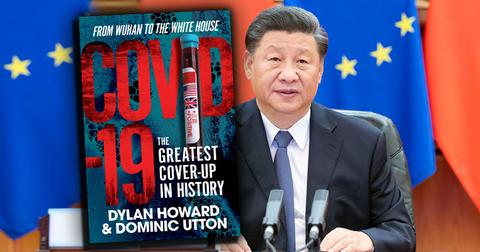 Article continues below advertisement
Instead, the diligent medical worker, who contracted the disease and died of it ‪on February 7 this year, tried to alert colleagues in other provinces who were part of a supposed private group using a platform called WeChat. He sent his message at the end of December 2019, when he was alerted to cases of a virulent new respiratory illness that had been treated in his hospital in the proceeding weeks and that appeared to pass between humans.
Article continues below advertisement
In the book, the authors trace back the digital trail to Dr. Li's first concerned message, sent at 17.43 to a group of his medical school classmates. WeChat is China's biggest and most comprehensive messaging and social media app, with a billion monthly users. It is assumed the Chinese government censors and monitors the entire system.
Dr. Li believed the cases in the hospital were a form of SARS. His message read: "Seven confirmed cases of SARS were reported from Huanan Seafood Wholesale Market." He also posted shots of the patient's diagnosis report and CT scan image, before adding: "They are being isolated in the emergency department of our hospital."
Article continues below advertisement