EXCLUSIVE
Kim Kimble Pulls Creative Inspiration From Her It-Girl Clients Shakira, Beyoncé and More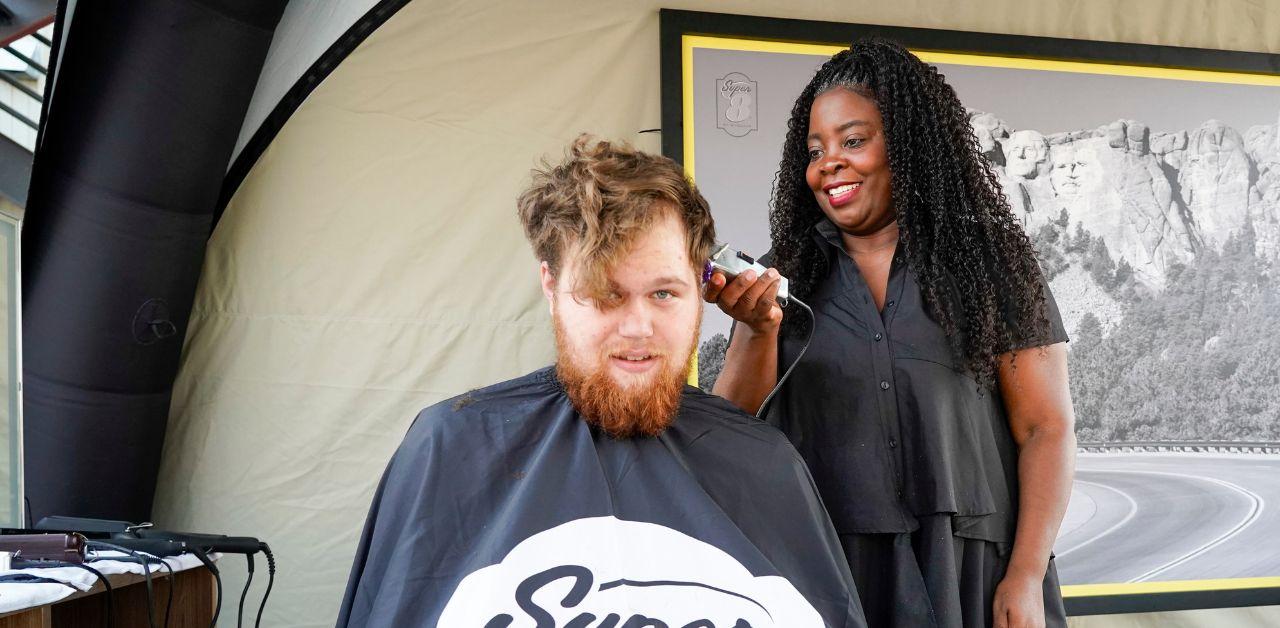 Kim Kimble is an icon within the entertainment industry. The licensed cosmetologist is best known for protecting the edges of Hollywood, and she's worked with A-listers such as Beyoncé, Shakira, Zendaya and more. But despite Kimble's clientele, her unique talent is available to people outside of Tinseltown.
The Chicago-born hairdresser recently partnered with Super 8 to offer beauty makeovers for guests at the original South Dakota hotel location in honor of their 50th anniversary.
Article continues below advertisement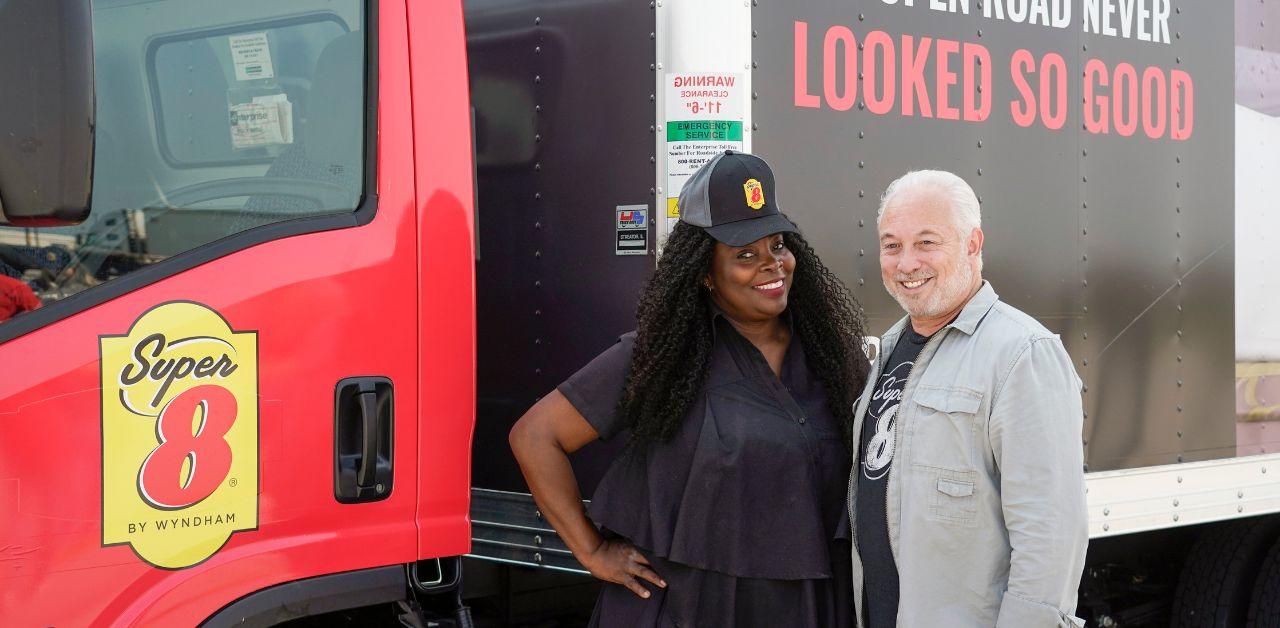 With working with megastars, the entrepreneur understands the value of feeling confident even while traveling — regardless of status.
"One of the things that my favorite things on tour are that when we're on the bus or on the road and we stop at a truck stop and there's like all this cool space by the snacks and it's kind of fun," Kimble exclusively tells OK!. "This is really cool opportunity to ... help someone who is working hard because I understand life on the road".
"Great hair equals confidence," Kimble adds. "Everybody deserves to look and feel that way."
Article continues below advertisement
With Kimble's experience as a third-generation beautician, she knows the importance of hair maintenance. Kimble was featured on season 12 of Keeping Up With the Kardashians to help teach Kim Kardashian how to care for North West's hair. Since then, the eldest of the West children has gone on to sport various protective hairdos and share her routine with her massive TikTok audience.
"I think it makes me feel great. I think it's a great thing, and I love it," Kimble shares when discussing the pre-teen's appreciation for her curls. "That part is quite important."
Article continues below advertisement
Aside from Kimble teaching celebrities how to care for their natural strands, the WE tv alum developed her own products to help people achieve similar results at home.
"I made products to help solve problems and issues and to help us take care of our hair, keep our edges," she explains. "I love the natural hair community because they are really into hair care. This new generation is going to be so far ahead when it comes to hair health."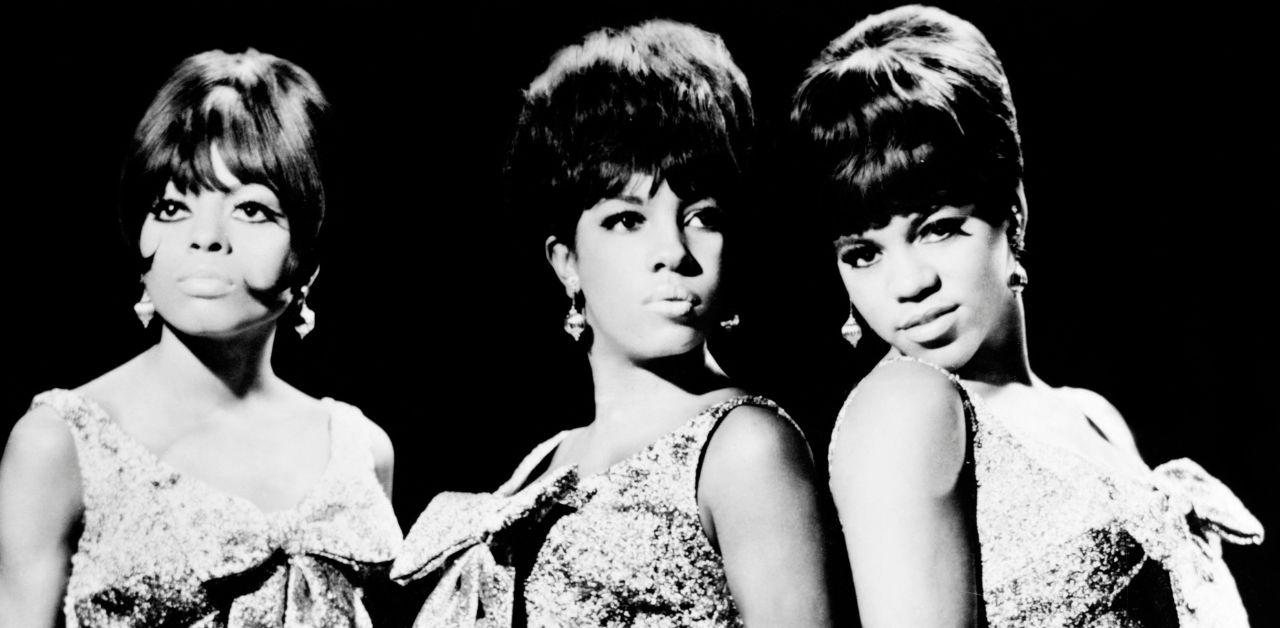 Article continues below advertisement
Kimble's work has been featured in various fashion magazines and red carpets, and her accomplishments serve as a motivator for aspiring beauty professionals, but the businesswoman is also moved by her clients and audience.
"Everything is an inspiration to me, and I can get inspired by iconic people," she shares. "When I did Dreamgirls, I pulled from Diana Ross and her queen of the Motown era. It inspired the hair that I wanted to do in that movie because that was the time, and my mother did hair in that era, so she also helped give me a lot of insight on what hair should be."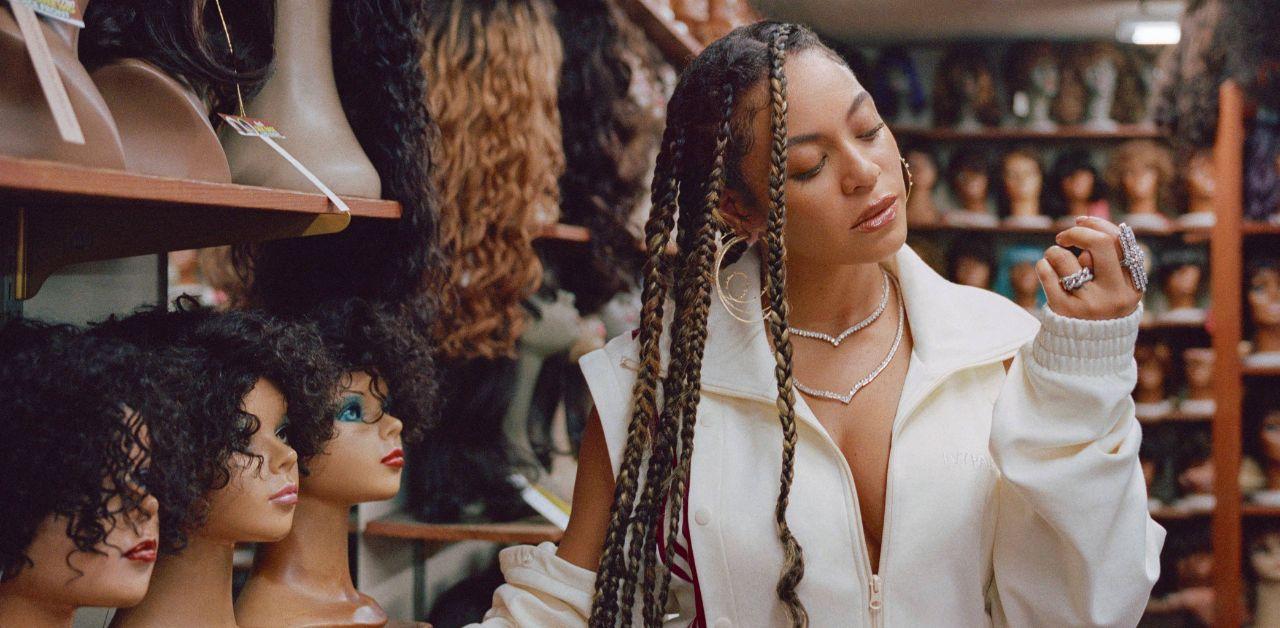 Article continues below advertisement
Never miss a story — sign up for the OK! newsletter to stay up-to-date on the best of what OK! has to offer. It's gossip too good to wait for!
Dreamgirls wouldn't be the only time Kimble got to work with the "Resentment" singer. She most notably played a key role in Queen Bey's 2016 visual album, Lemonade. When she was in Dreamgirls, Beyoncé was only 24, and when Lemonade was released the songstress was a 35-year-old wife and mother healing from marital wounds.
The now-celebrated body of work allowed the two women to collaborate in a way that uniquely captured Beyoncé's southern heritage, Black femininity and helped the Grammy winner share vulnerable and intimate details of her life through music. The project ushered in a new era for the artist, and hair was a significant part of the Houston native sharing her creativity while asserting that her perspective was unapologetically mixed with the history of both her African American and Creole background.
Article continues below advertisement
When discussing their over 20 years of experience together, Kimble couldn't help but gush over the star.
"It is such a great influence just watching her. I watched her kind of go from great to even greater, and everyone didn't get a front seat to something like that," Kimble admits. "Having that opportunity to just watch her rise and her businesses, how strong she was and how dedicated she was, it just made me want to be better too."